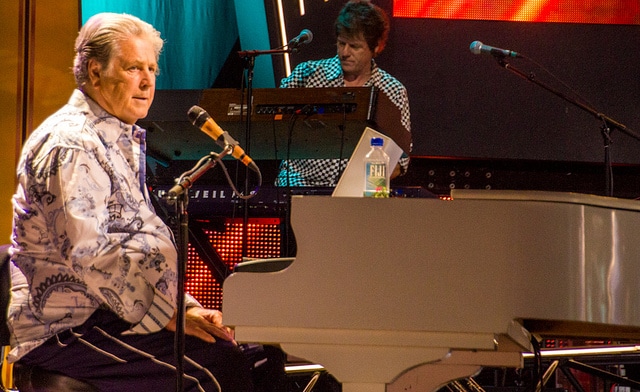 The Beach Boys' seminal album Pet Sounds is being reissued in a deluxe package to celebrate its 50th anniversary.
The album was released in May 1966, and although at the time of its release it wasn't received that well especially in the US, it went on to become one of the most influential albums of all time.
Capitol Records recently revealed that they will reissue the record in a range of formats on June 10, including a 4CD/Blu-ray audio collector's edition presented in a hardbound book, featuring the remastered original album in stereo and mono, plus hi-res stereo, mono, instrumental, and 5.1 surround mixes, session outtakes, alternate mixes, and previously unreleased live recordings.
A 2CD version, a digital deluxe edition and remastered 180-gram LP edition will also be available to buy. You can already pre-order the editions right now. 

Capitol Records also said that they plan to mark the 50th anniversary of the release of the Beach Boys' hit single 'Good Vibration' with a commemorative release this autumn. At the time the single was the most expensive single of all time costing the band around $50,000 (€44,000).
Brian Wilson the leader of the Beach Boys recently announced that he is going on a world tour to celebrate the 50th anniversary of Pet Sounds. Wilson wrote most of the album by himself as the The Beach Boys were on tour.
Photo Credit: Chunky Glasses