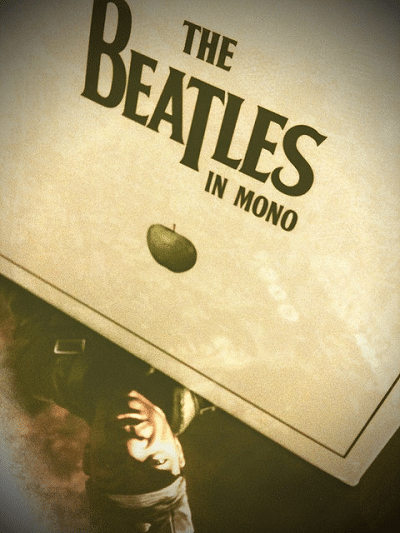 Vinyl lovers rejoice, The Beatles are releasing a new vinyl collection that will make you drool.
The Beatles in Mono, is a new box-set that includes 14 of the fab fours records remastered from their stereo version to the original mono studio version.
The new edition records were re-cut without the use of any digital technology at Abbey Road Studios in London by engineer Sean Magee and mastering supervisor Steve Berkowitz.
Each Beatles album until 1968 received a mono and stereo mix, but mono was the way the recordings were "originally conceived," says Berkowitz. "For those of us who grew up in the '60s, we really heard this music in mono first."
Mono recordings were captured all at once and played on transistor radios and turntables, where sound came from one place.
http://t.co/pD9IH2D5h2 OUT MONDAY: ORIGINAL MONO STUDIO ALBUMS REMASTERED FROM ANALOGUE FOR VINYL #beatlesmonovinylhttp://t.co/k3GDpsTa1Q

— The Beatles (@thebeatles) September 6, 2014
Over the past year, Magee and Berkowitz painstakingly listened to the master tapes and first pressings of mono records from the 1960s, using the original albums and detailed transfer notes of original cutting engineers in an effort to re-create that sound.
"It was a pleasure and an honor to work on these recordings and also daunting, because it's The Beatles — they're some of the greatest recordings in history and it's not to be taken lightly," Berkowitz says. "I hope we reached the goal of replicating the artists' intention."
The gargantuan vinyl set contains all of The Beatles' albums that were originally released in mono in the UK in the 1960s, including Please Please Me, With the Beatles, A Hard Day's Night, Beatles for Sale, Help!, Rubber Soul, Revolver, Sgt. Pepper's Lonely Hearts Club Band and Magical Mystery Tour.
The Beatles In Mono is available individually and as a collection in a limited 14-LP boxed edition, accompanied by an exclusive 108-page hardbound book.