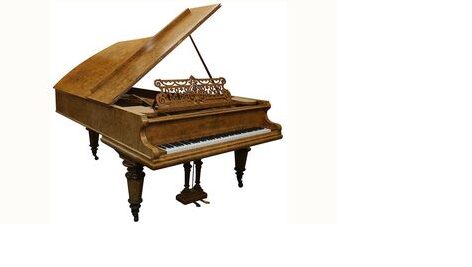 The 1907 Bechstein Concert Grand piano used by the Beatles to write the iconic song "yesterday" is to go under the hammer.
The piano which Paul McCartney used to pen the classic song is estimated to fetch £50,000 at Omega Auctions in the UK.
A spokesman for Omega Auctions in Stockport said:
"The piano is a fantastic piece of Beatles history."It's amazing to think that Yesterday, a song we all know and love, was written on it. It was undoubtedly been used by a number of other important stars of stage and film but most significantly it was used by Lennon and McCartney during the filming of Help!
McCartney wrote the song on the piano while the band were busy filming the movie "Help"  in 1965.
The piano is owned by film director Richard Lester and the story has it that the director  threatened to ban star singer McCartney from playing the piano during filming. Good job for music fans he didn't!
The auction is to be held at Liverpool's Adelphi Hotel, and along with the piano, there will be another 200 lots of Beatles memorabilia to be sold also.
The auction is to be held on the 20th of March which will coincide with the 50th anniversary of the Beatles number one hit "Cant But Me Love"