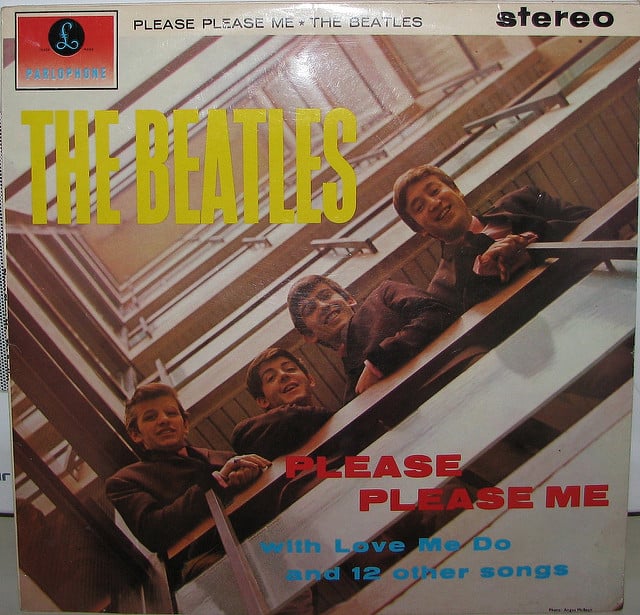 Please Please Me is the debut studio album from The Beatles and it was released on the 22nd of March, 1963. The album would spawn the singles 'Please Please Me', 'Love Me Do' and 'Twist and Shout'.
Once "Please Please Me" rocketed to number one, the Beatles rushed to deliver a debut album, bashing out Please Please Me in a day. Decades after its release, the album still sounds fresh, precisely because of its intense origins.
As the songs rush past, it's easy to get wrapped up in the sound of the record itself without realizing how the album effectively summarizes the band's eclectic influences. Naturally, the influences shine through their covers, all of which are unconventional and illustrate the group's superior taste.
There's a love of girl groups, vocal harmonies, sophisticated popcraft, schmaltz, R&B, and hard-driving rock & roll, which is enough to make Please Please Me impressive, but what makes it astonishing is how these elements converge in the originals.
'I Saw Here Standing There' is one of their best rockers, yet it has surprising harmonies and melodic progressions. 'Misery' and 'There's a Place' grow out of the girl group tradition without being tied to it. A few of their originals, such as 'Do You Want to Know a Secret' and the pleasantly light 'P.S. I Love You,' have dated slightly, but endearingly so, since they're infused with cheerful innocence and enthusiasm.
And there is an innocence to Please Please Me. The Beatles may have played notoriously rough dives in Hamburg, but the only way you could tell that on their first album was how the constant gigging turned the group into a tight, professional band that could run through their set list at the drop of a hat with boundless energy.
It's no surprise that Lennon had shouted himself hoarse by the end of the session, barely getting through 'Twist and Shout,' the most famous single take in rock history. He simply got caught up in the music, just like generations of listeners did.
Tracklist:
1. I Saw Her Standing There
2. Misery
3. Anna (Go To Him)
4. Chains
5. Boys
6. Ask Me Why
7. Please Please Me
8. Love Me Do
9. P.S. I Love You
10. Baby It's You
11. Do You Want to Know A Secret
12. A Taste of Honey
13., There's A Place
14. Twist and Shout
Photo Credit: luna715