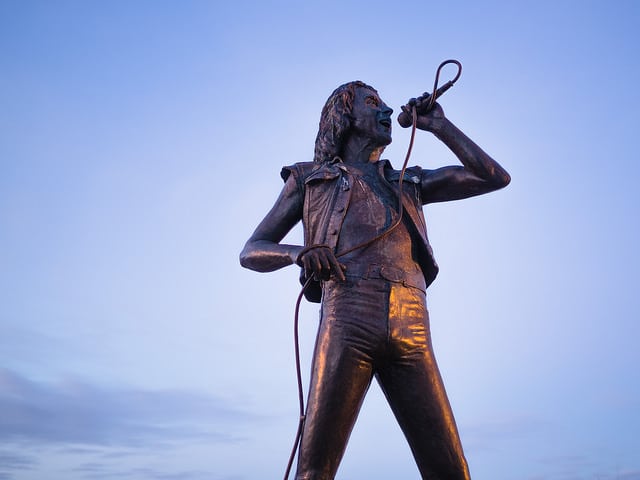 A new statue of the late AC/DC singer Bon Scott was recently unveiled in his hometown. Since its unveiling, it has become the most visited attraction in his hometown of Kirriemuir.
According to TripAdvisor the new statue of Scott is more popular that Angus Glens and Peter Pan author JM Barrie's birthplace. The statue was recently unveiled at the 10th annual Bonfest, an event which is orgnaised by DD8 Music.
The statue was backed by a two-year crowdfunding campaign, which drew support from AC/DC members themselves, as well as thousands of the band's loyal fans worldwide.
The town of Kirriemuir was home to a young Ronald Bedford Scott until the age of six, when his family left Scotland for Fremantle, Western Australia. There is also a statue of Bon Scott in Fremantle which was unveiled back in 2008.
Bonfest features a number of tribute acts from all over Europe which pay homage to Bon Scott. A new video has been released which shows the statue in Scott's hometown of Kirriemuir.
You can check out the video down below of the statue of Bon Scott in his hometown.
Photo Credit: Andrew Priest