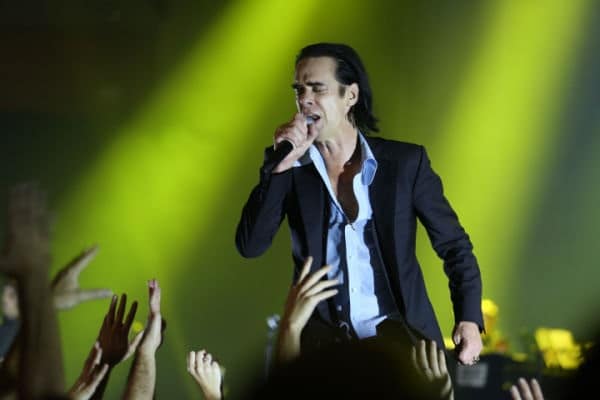 Would you like to listen to the article instead of reading it?
Nick Cave has revealed that he is currently "finishing" a new album with the Bad Seeds.
The singer who initially spoke about plans for a new album last year, made this announcement via his Red Hand Files website.
Last October, Cave revealed that he intended to write a new album, once his touring commitments in Australia were finished.
"The thing is, that's coming, and I know what that involves", Cave said last year.
"It's about a man sitting down in his space and confronting a complete lack of ideas about things. I don't collect ideas, I don't write things down or get a cool title or whatever. I don't do that stuff. I just make a date and sit down and start to write a record".
"My plan for this year is to make a new record with the Bad Seeds. This is both good news and bad news. Good news because who doesn't want a new Bad Seeds record? Bad news because I've got to write the bloody thing", he added.
Earlier this year, Cave revealed that he had started to write down some lyrical ideas for this album.
"will be with you in spirit"
In the latest entry to his Red Hand Files website, Nick Cave said that he will take a break from replying to fans questions, as he focuses on putting the finishing touches to this album.
"Thank you for your kind words", Cave wrote. "but before I answer I'd like to let everyone know that I am now back in the studio finishing the new Bad Seeds record".
He continued, "I will continue to read all the letters that come in, and will be with you in spirit, but my replies may not be that regular or very expansive over the next few weeks".
No release date for this album was confirmed at time of writing.
On a separate note, Nick Cave also admitted that he was "high" when he shared a stage with Kylie Minogue on Top Of The Pops back in 1995. More on this here.