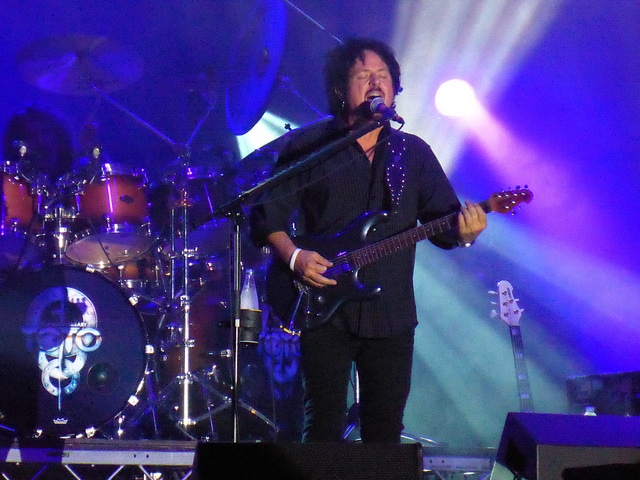 Toto have announced a new summer tour which sees them playing a number of dates across the US. It follows on from the European leg of their tour which took place at the beginning of the year.
The band have announced a 21 date tour of the US which starts in August. Similar to their dates in Europe and Japan earlier in the year, the tour is being billed as An Evening With Toto and is in support of their newest album XIV.
Core Toto members Steve Lukather, David Paich, Steve Porcaro and Joseph Williams will be joined by percussionist Lenny Castro, drummer Shannon Forest, bassist Leland Sklar and back-up vocalists Mabvuto and Jenny Douglas.
Speaking about the new tour, Guitarist Steve Lukather said "We look forward to bringing a longer show to our fans across the US. It has been an interest for David, Steve, Joseph and I over the past couple of years and we can't wait to get out there this summer."
Toto will start their 21 date summer tour on August 12th as they play the Riverside Casino And Golf Resort in Iowa. They will finish up on September 11th at the Paso Robles Vina Robles Amphitheatre in Los Angeles.
Photo Credit: Eric Jappini