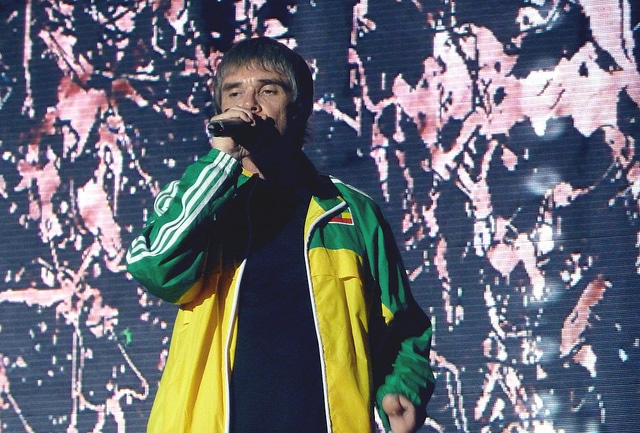 Once again The Stone Roses are teasing fans in Manchester with their infamous logo. Last year the band used their iconic lemon logo to tease upcoming live shows.
The band previously had posters of their lemon logo dotted around Manchester, before their announcement of a number of live shows in 2016.
Their latest reveal sees the band going digital, as they use different billboards and advertising hoardings to display their trademark symbol. This time The Stone Roses are said to be releasing a new single this Thursday.
The band previously revealed that they are working on a new album, they're first since 1994's Second Coming. The band are said to be close to giving fans a taste of what's to come on the new album.
Over the weekend, a fan named Lewis Jones allegedly ran into Stone Roses bassist Mani, who told him a single would be out "next week" (May 9-13) which could mean this Thursday. Mani also told fans to "stay tuned to the radio". The new single is reportedly going to be premiered on Annie Mac's BBC Radio 1 show on Thursday.
You can check out the Stone Roses' latest campaign in Manchester down below, as they display their famous lemon logo in different places around the city.
#stoneroses is this really happening!!! pic.twitter.com/ZSDkZRtQo1

— ashley molyneux (@ashymol) May 10, 2016
Manchester just now, apparently….#TheStoneRoses pic.twitter.com/H7BNdcEZMi

— Barry Stott (@BarryStott) May 10, 2016
Photo Credit: Mira Shemeikka