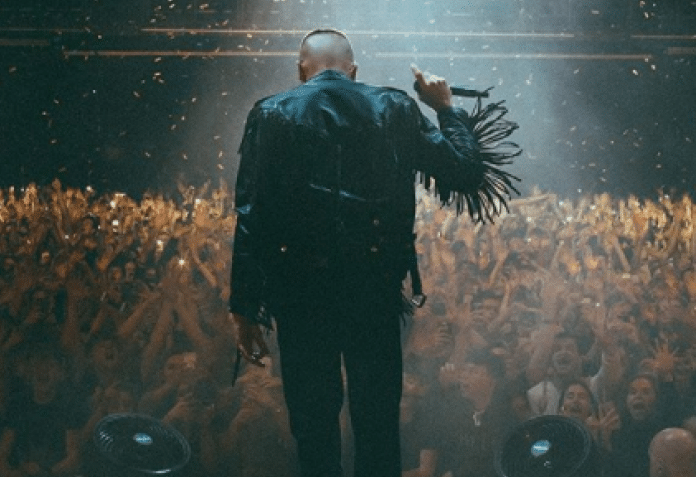 I went along to see Macklemore (you can question my artist choice at a later date) in all his glory at the 3Arena on Wednesday evening, and there's a lot I took away from the gig.
And to be honest very little was in regards to the music.
Don't get me wrong, in terms of a show, he put in some serious effort and the music was thoroughly enjoyable.
However, what came hand in hand with the gig wasn't all that great – and while I will admit age has a lot to do with it, it isn't the main reason I felt ANCIENT.
I'm not old by any means, but I still had a solid ten years if not more on the vast majority of the audience and I was more than shocked at my surroundings.
I am mad for gigs – I mean any night of the week I will rock up to a venue, I absolutely love live music and as you may have heard recently, it is reported to help us live longer so I'm on board with all of that.
Nonetheless I didn't feel that research proved it's worth last night as I tried on numerous occasions to keep sane and wondered were gigs always like this? Did I partake in this behaviour when I was a teen?
https://www.instagram.com/p/BhHRgWWHeJa/?taken-by=macklemore
In fairness to security at the event, they had a big job on their hands! I was standing at the event as myself and my mate were GA. We placed ourselves around the centre, but not too close to the hustle and bustle of the front.
The show kicked off at 9pm, but I'm pretty sure most people *kids* will never remember the gig they went along to see, and they'll certainly never remember the tunes that went along to a story and a vast amount of costume changes.
We've all been there, went to concerts and gigs at a young age, got pissed, tried to hide our blatant drunkness from our parents etc. nonetheless, I feel that 'back in my day' (disclaimer: I'm ONLY 27!), we went to take in the music too.
I don't want to tar all teens at the gig with the same brush, but it genuinely felt many were there just so their presence was known. Friends were going so they had to go too, it was a day out more so than an appreciation of their favourite artist.
With the outrage of the 2018 line-up for both Longitude and EP, one does wonder, are teenagers the target audience now? Or perhaps the question really is, has the concept of going to gigs changed over the years? Is it really just a young persons game? And do we need to be more tolerable that this is all part and parcel of gig culture nowadays?
And for those who are thinking of braving the elements this year when you know there is going to be thousands of teens around – just embrace it. At the end of the day, they're making their own memories too, just in a different way than we're used to.