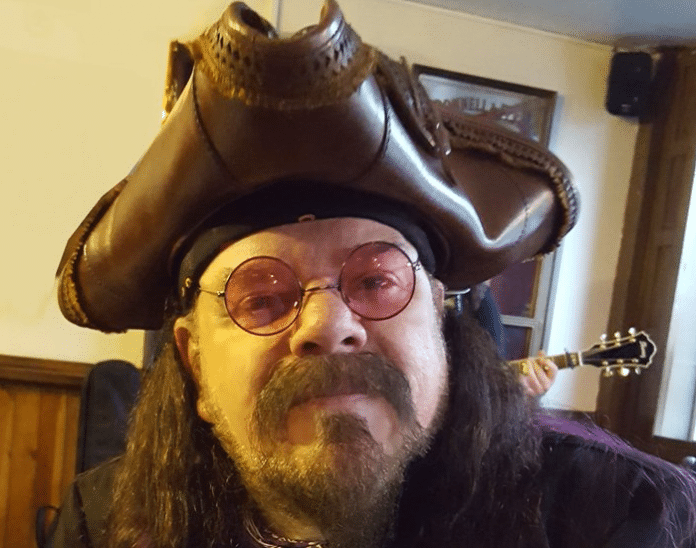 It just wasn't Christmas yesterday for ELO founder and festive Wizzard, Roy Wood, he was forced to cancel his December 13th Hull show. That's when a truck containing all his stage gear was stolen outside a Yorkshire recording studio. The robbed equipment included a custom built amp and a one-of-a-kind Fender stratocaster Wood used throughout his entire career.
As reported by the Yorkshire Evening Post an unidentified man jumped the gates at Yorkshire Audio near Leeds, England, jimmied the lorry and busted it out through the gates. The vehicle and studio belong to Bob Collinson, a sound engineer who has worked alongside Wood throughout his career.
Bob's daughter Sharon told the Yorkshire Evening Post, '"hey have taken thousands of pounds' worth of sound equipment and the distinctive red Marshall stack amplifier…it's the only one of its kind in the world and they wouldn't be able to sell it. Some of the guitars were ones Roy's used for 50 years and he won't tour without them. He's devastated. It's my dad's whole business and entire life – if the insurers don't pay out then it will fold."
Luckily all the equipment was security marked and highly recognisable as Sharon explains, 'We have serial numbers for all the stolen items and they are just so rare – it would be really difficult for them to sell them on. One mixing deck is worth about £30,000 and the customized speaker is priceless. We think they might have been after the truck rather than the sound equipment and maybe just expected to find tools inside. We've contacted all music shops to alert them."
Lucky for Roy it actually is Christmas and the Xmas elves (aka the UK police) located the gear after a tip-off from a dog walker who spotted the stolen lorry. The contents have yet to be checked but here's hoping Roy is the one who gets that great big smile upon his face this Christmas.
Hat courtesy of Rusty Mabbutt from @GalleonBlast and @themarkrad pic.twitter.com/EFPDgFT2Bq
— Roy Wood (@DrRoyWood) 7 August 2017