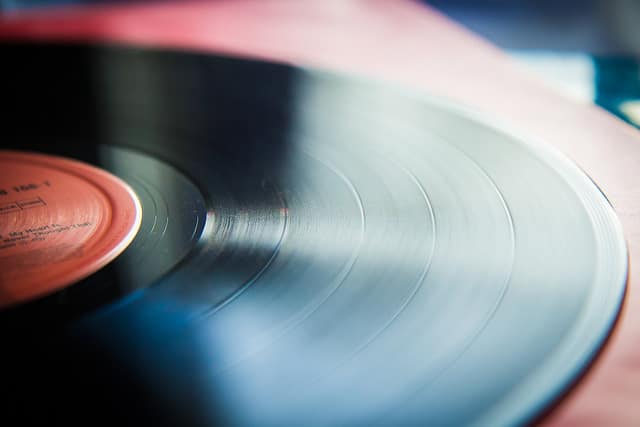 We all thought that it was the rug that tied the room together, but possibly it will be the release of The Big Lebowski soundtrack on vinyl, that will complete the dude's room.
One of the best movie soundtracks is finally getting a put out on vinyl for the first time.
The soundtrack to Jeff Bridges' 1998 film, directed by the Cohen brothers, will be released on cream vinyl (in honour of the dude's favourite drink 'White Russian') as part of Record Store Day's Black Friday on November 28th.
Songs featured on the OST include, Bob Dylan's 'The Man In Me', Elvis Costello's 'My Mood Swings' and the iconic track from the dude's surreal bowling dream sequence Kenny Rogers and The First Edition's 'Just Dropped In (To See What Condition My Condition Was in)'.
Unfortunately, The Eagle's 'Peaceful Easy Feeling' and the song 'Lookin' Out My Back Door' by Creedence Clearwater Revival are still not on the soundtrack. Maybe they'll be included in a deluxe edition.
Watch the legenday Creedence Clearwater Revival scene of a 'roach on the crotch while drivng' below.
The Big Lebowski OST track list:
01. Bob Dylan – "The Man In Me"
02. Captain Beefheart – "Her Eyes Are A Blue Million Miles"
03. Elvis Costello – "My Mood Swings"
04. Yma Sumac – "Ataypura"
05. Piero Piccioni – "Traffic Boom"
06. Nina Simone – "I Got It Bad And That Ain't Good"
07. Moondog with Orchestra – "Stamping Ground"
08. Kenny Rogers and The First Edition – "Just Dropped In (To See What Condition My Condition Was In)"
09. Meredith Monk – "Walking Song"
10. Gluck Das Mir Verblieb – "Die Tote Standt"
11. Henry Mancini – Lujon
12. Gipsy Kings – Hotel California
13. Carter Burwell – "Technopop"
14. Townes Van Zandt – "Dead Flowers"