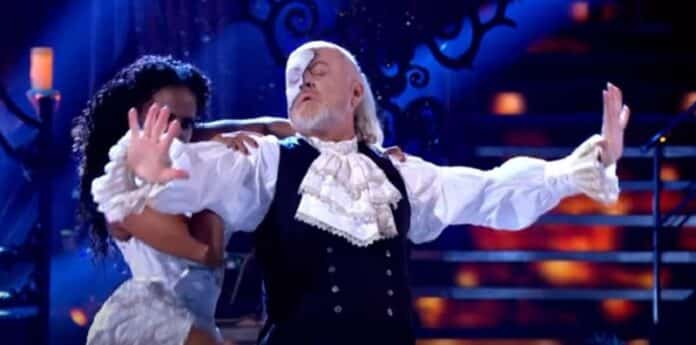 Bill Bailey has been making headlines with his performances on Strictly Come Dancing this year and the comedian is set to make more.
It has been revealed that Bailey will dance to Metallica's iconic track, 'Enter Sandman' on this weekend's episode of the show.
The musical comic is to dance the tango with his dance partner Obi Mabuse. Strictly host, Claudia Winkelman has said it will be a "first" for the show, per NME.
In an interview with The Sun, Bailey described his time on the dance show. "It is pressure. We're getting to the sharp-end now so everyone's putting in great dances. The competition is really hotting up."
"There has been quite some betting going on. It's mainly my friends. They keep texting me every week when we get through, saying, 'Well done, Bill, keep going, we're betting on you".
"There will be a lot of people that I will be paying for Christmas if I make it all the way. I have a lot of pressure on my shoulders."
Anyone familiar with Bill Bailey will know that he is a huge fan of heavy metal. In many interviews with Kerrang! magazine, he has discussed his appreciation for and his opinions on death metal.
In 2011, when Metallica were headlining Sonisphere at Knebworth Castle, Bailey was also on the line up. He posted a message to Metallica in which you can watch below. Hopefully the version of 'Enter Sandman' is better on Saturday.
Some bookmakers have now tipped Bailey to pip the favourite HRVY and win the whole competition. You can watch him perform the Argentinean tango here.
It was recently announced that Metallica raised over 1 million dollars for their charity foundation, when they played their second show of the pandemic last month.
In other Metallica news, a video of Kirk Hammett playing with Mick Fleetwood and Billy Gibbons from ZZ Top was released.