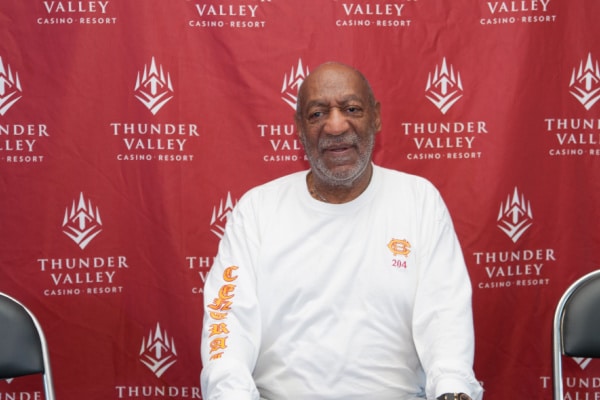 Would you like to listen to the article instead of reading it?
A fresh lawsuit has been filed against Bill Cosby, accusing him of rape in 1972.
The actor and comedian has been accused of drugging and raping a woman called Donna Motsinger, who worked at the Bay Area restaurant in the 1970s.
Motsinger has claimed that Cosby drugged and raped her, before sending her home with no clothes on, but her underwear, having met Cosby at the Bay Area establishment.
She alleges that Cosby had picked her up in his limo, having invited her to his show at the Circle Star Theatre in San Carlos.
The lawsuit further alleges that after giving her a glass of wine on the route to the theatre, Cosby took her to his dressing room, when she began to feel ill.
It was at this point that Motsinger was handed a pill by Cosby, which she thought was an aspirin. She then began to lose consciousness, and claims she "knew she had been drugged and raped by Bill Cosby".
"flashes of light"
The lawsuit accusing Cosby of drugging and raping Ms Motsinger, has stated the following.
"In the limousine, Mr. Cosby sat near the window and put his arms around her. The last thing Ms. Motsinger recalls were flashes of light", the lawsuit read.
"She woke up in her house with all her clothes off, except her underwear on – no top, no bra, and no pants".
The defendants who have been named in this new lawsuit, production company Jemmin Inc., the now-dissolved MCA Inc., and Circle Star Theater Corp, have denied these allegations.
Neither Bill Cosby or his representatives have responded to these allegations at the time of writing.
This lawsuit comes just two years after the disgraced actor and comedian saw his conviction for sexual assault in 2018 overturned by the Pennsylvania Supreme Court.
On that occasion, Cosby had been convicted of drugging and raping Andrea Constand.
Five women also filed a lawsuit against Cosby for sexual assault last year, which he was also cleared of.
However, Cosby was not exonerated of these crimes, but the convictions were overturned on a technicality.
Cosby has always denied these allegations.
Meanwhile, another comedian facing allegations of rape includes Russell Brand. More on this here.