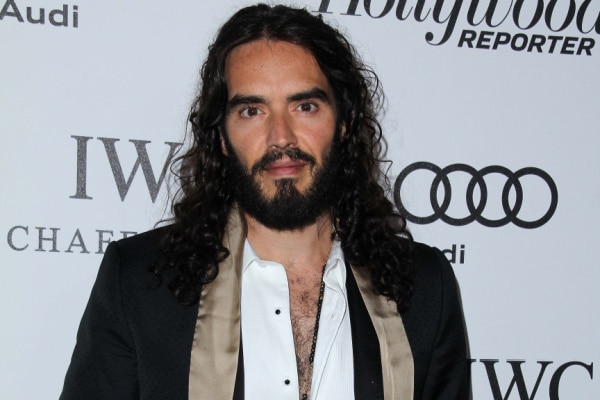 Would you like to listen to the article instead of reading it?
The remaining dates from Russell Brand's Bipolarisation Tour have been postponed, amid recent allegations of rape and sexual assault made against the comedian.
Brand has been accused of sexual assault and rape from four women, via a joint investigation from The Sunday Times, The Times, and Channel Four's Dispatches.
The allegations relate to Brand's time as a presenter on the BBC and Channel Four, between 2006 and 2013.
More Allegations
After these allegations were initially reported, the Met Police have since released a statement, where they added that another allegation of rape was made against Brand, dating back to 2003.
"On Sunday 17 September, the Met received a report of a sexual assault which was alleged to have taken place in Soho in central London in 2003", they said.
"Officers are in contact with the woman and will be providing her with support", the force added.
"We first spoke with The Sunday Times on Saturday September 16 and have since made further approaches to The Sunday Times and Channel 4 to ensure that anyone who believes they have been the victim of a sexual offence is aware of how to report this to the police".
Russell Tour Dates Postponed
Following this, the remaining tour dates from Russell Brand's current tour were also postponed. The theatre's promoters confirmed this in a statement.
These performances also include a show at the Theatre Royal Windsor, in Berkshire tonight.
Two more shows were also scheduled for later this month, including Plymouth's The Pavillions on Friday, and The Civic At The Halls in Wolverhampton next Thursday.
"We are postponing these few remaining addiction charity fundraiser shows, we don't like doing it – but we know you'll understand," the show's promoters said in a statement shared by the theatre", a statement read.
"Theatre Royal Windsor will be offering ticket refunds in line with our terms and conditions of sale".
Elsewhere, YouTube have also suspended the use of adverts on Brand's channels for "violating our Creator Responsibility policy".
"If a creator's off-platform behaviour harms our users, employees or ecosystem, we take action to protect the community", a spokesperson for YouTube also said.
Russell Brand has denied these allegations, insisting that all of his relationships have been consensual.