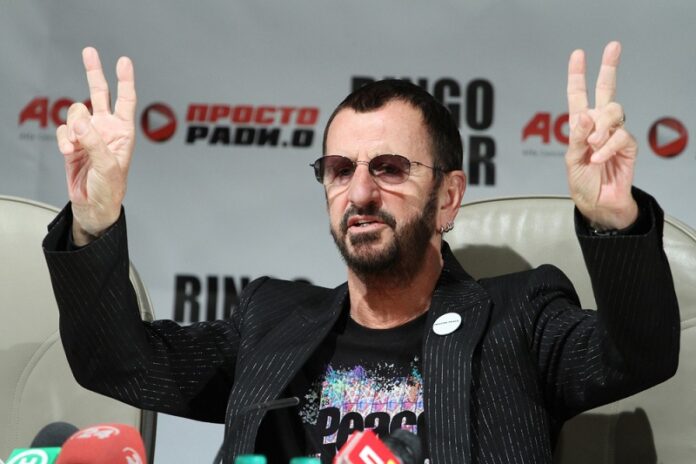 Beatles legend, Ringo Starr has called Billie Eilish an "incredible musician".
This comes after Starr presented Eilish with the award for Record of the Year at the Grammys last Sunday. Eilish fended off Megan Thee Stallion to win the top prize.
"She's a beautiful human being" – Starr on Eilish
Speaking on a Zoom Q&A, for the release of his upcoming LP "Zoom In". Starr also spoke about presenting the gong to Eilish, for whom he had nothing but kind words for.
"It was a great pleasure for me to do the Grammys on Sunday and presenting the Best Record to Billie Eilish who I think is just incredible, and Finneas who came through for me on my EP", Starr said.
Adding "it was great to meet her and musically she's great. She's a beautiful human being".
Eilish also won the award for the Best Song Written for Visual Media for her Bond theme track, "No Time To Die". 
Another former Beatle, Paul McCartney also described the singer as "very special".
Meanwhile, Starr's LP "Zoom In", contains five tracks and is out today (March 19).
The record was recorded in Starr's home studio between April and October last year. It also includes contributions from Paul McCartney, Dave Grohl, Corinne Bailey Rae, Lenny Kravitz, Jenny Lewis, Chris Stapleton and Finneas.
The first track on the LP, is "Here's To The Nights", featuring LA songwriter Diane Warren.
At the time Starr told NME, "When Diane presented this song to me I loved the sentiment of it". This is the kind of song we all want to sing along to, and it was so great how many wonderful musicians joined in". 
Check out "Here's To The Nights" and more here.
You can also buy the record on Vinyl here.
The list of tracks include:
1. 'Here's To The Nights'
2. 'Zoom In Zoom Out'
3. 'Teach Me To Tango'
4. 'Waiting For The Tide To Turn'
5. 'Not Enough Love In The World'