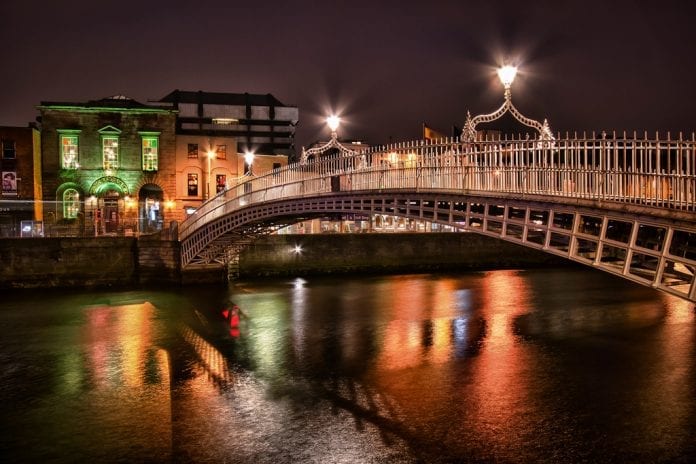 At a loss for what to do this weekend? Want to go out but don't know what's on? Sure Nova has you covered! There are some pretty cool events taking place this weekend.
Friday 31st
Penrose
Indie pop band, Penrose play Whelans (upstairs) tonight with support from The Valves. Dubliners Penrose list Aslan, The Beatles and The Verve among their influences. Tickets €7. From 8pm.
The Blades
Celebrating the launch of their Vinyl edition of their album MODERNISED', The Blades play Whelan's. The Dublin legends acquired a massive hometown reputation in the early 80s with their dynamic blend of punk, pop and soul. From 8pm. Tickets €28
Saturday 1st – Sure You'd be a "fool" not to check them out 😉
Tom O'Mahony
The 'Tipperaryian' ex-MMA fighter turned stand-up comedian, Tom O'Mahony performs his show Buckshot at Whelan's. The comedian is one of the busiest headline acts playing every major festival and club here and abroad. Tickets €12. From 8pm.
Blackberry Smoke
Hailing from Atlanta, Georgia, American Southern Rock band, Blackberry Smoke plus guests play Dublin's Olympia theatre in support of their fifth album Like an Arrow. Tickets €23.50. From 7pm.
Frances
MCD presents Frances at Whelan's performing her debut album Things I Never Said. Tickets €16.50 From 8pm
Sunday
Unhinged Comedy Club Presents
Unhinged Comedy Club Presents: Pauline Shanahan – Kevin Doyle – Donal Vaughan – MC: Connor McDonough-Flynn at the Ha'penny Bridge bar. Tickets €10. From 9pm.
The Royal Canal Big Day
Now this looks really cool, The Royal Canal Big Day, board the heritage canal boat and enjoy live music all day long. Boat Trips – Dubhlinn, a 10 person boat, will provide free short tours on the Royal Canal throughout the day. From 10am. Fingers crossed the weather's nice!
Strolling Through Ulysses!
Strolling Through Ulysses! At The Stag's Head Pub Theatre. Hold on to your hats as Robert Gogan takes you on a 75 minute romp through the fun and laughter which is the backbone of James Joyce's extraordinary novel Ulysses. Tickets €15. At 1.30pm & 5.30pm
We hope you've a great weekend whatever you end up doing!
Don't forget to tune into NOVA this weekend, bringing a diet of guitar-based music to Dublin, Kildare, Meath & Wicklow.
NOVA is available on Facebook, Twitter and on it's website – www.nova.ie. It can be received on 100.3FM in the Greater Dublin area and can be received nationwide on its Smartphone apps and via the Irish Radio Player.ore updates as we hear them.
Picture Credit: stibou5