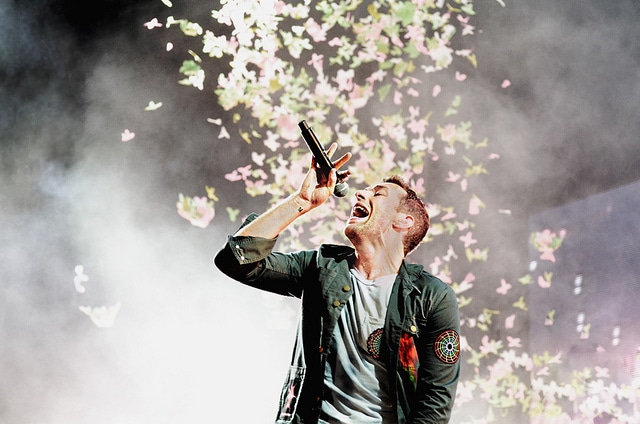 Coldplay have released a surreal new video for their latest track 'Up&Up'. The song is off the band's newest album A Head Full of Dreams which came out at the end of last year.
The new video from Coldplay was created by Vania Heymann and Gal Muggia and features the band incorporated into various surreal and naturalistic scenarios. The video is based on changing the perspective of things and transposing it on top of different backdrops.
Speaking about the video, Coldplay frontman Chris Martin said "The video is – I'm gonna drop the mic and say I think it's one of the best videos people have made. Even if you take the music away."
Chris Martin also recently spoke about the future of the band in a new interview with Zane Lowe. Martin said "We're comfortable with being who we are at the moment," adding that "I think when we let go of the idea we had to try and win everyone over I think that was really liberating."
In terms of their next album he said "I'd be surprised if there was another conventional Coldplay album. I just feel like we're right where we're supposed to be right now." You can check out the crazy new video for 'Up&Up' down below.
Photo Credit: Andrea Labate