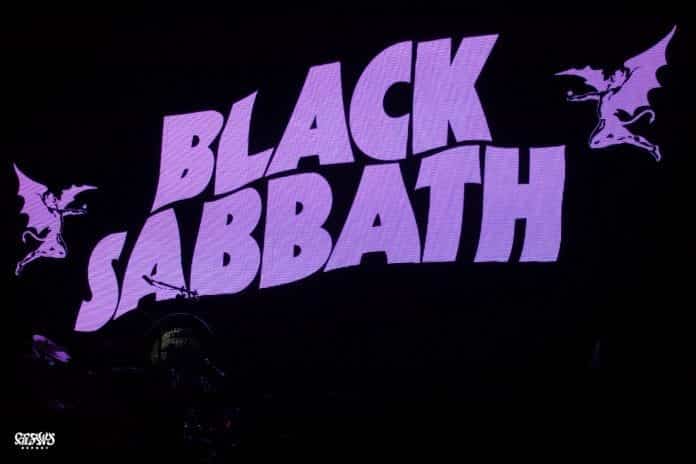 Black Sabbath have officially shot down rumours of any future tours.
The band took to their official twitter page to confirm their split, and with the hashtag "#The End" extinguished fans hopes of a reunion.
They posted an image with the words "Black Sabbath: 1968-2017"– along with a classic photo of Sabbath in their '70s prime.
Nearly five decades since the band set upon their journey, it's all over.
The band formed by Tony Iommi, Ozzy Osbourne, Geezer Butler and Bill Ward 1968, were originally called Earth Blues Company which was shortened to Earth. However another band went by the same name so Black Sabbath was born.
That's when it all started to happen, "Tony Iommi told writer Mick Wall. "The name sounded mysterious, it gave people something to think about, and it gave us a direction to follow."
The Birmingham crew who took to the stage for the last time earlier this month introduced a brand new sound to music. Largely owed to Iommi who, developed a distinct style of playing due to an unfortunate accident when he was 17. He lost the tips of the middle fingers on his fretting hand in a factory accident and he was told he wouldn't play again. He crafted homemade plastic finger tips and detuned his strings to make it easier for him to play. This not only allowed him to play again but also created the distinct new sound that Sabbath became known for.
It was also Guitarist Tony Iommi who got the rumour mill rolling when he made comments hinting that future appearances might not be out of the question.
He said: "I wouldn't write that off, if one day that came about. That's possible. Or even doing an album, because then you're in one place. But I don't know if that would happen."
And now sadly via Sabbath's official social media we've received confirmed that a reunion is off the table.
Picture Credit: aka Francois aka Mister Pink