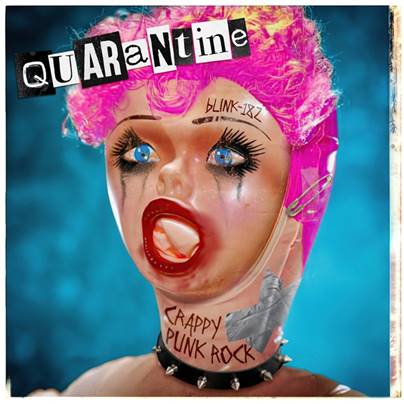 Grammy nominated California rock heavyweights, Blink-182, have dropped their brand-new track "Quarantine".
This relevant and timely song features strong drums and killer guitars matched with angsty vocals to stress just how hard we all have been hit by this time spent in isolation and social distancing.
"This song is about the sadness, confusion, anger and frustration we are all experiencing right now.  I hope that everybody is safe and that we can get through this very soon. Can't wait to see you all on the other side." says Mark Hoppus.
Travis Barker adds "The song was inspired by the quarantine and the crappy punk rock music we have loved to play since day one.  All the drums are one take and I even sang some backup vocals. Mark sounds more pissed off then I've ever heard him, and I really like it."
You can listen to the song here.