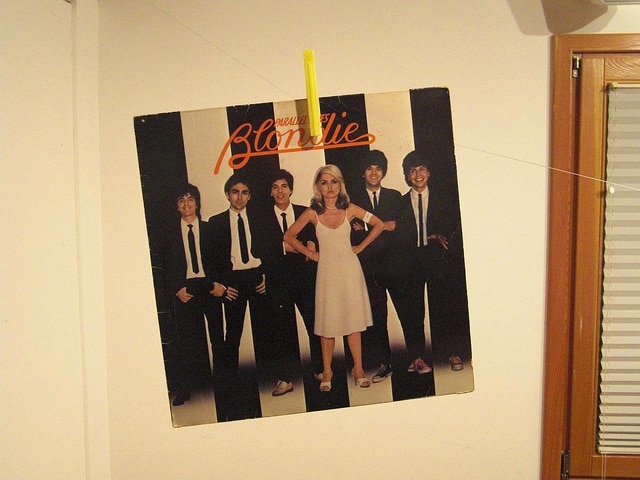 Parallel Lines is the third studio album by Blondie and it was released on September 1978. It was the band's most successful album and as of 2008 it has sold over 20 million copies worldwide.
Blondie turned to British pop producer Mike Chapman for their third album, on which they abandoned any pretensions to new wave legitimacy (just in time, given the decline of the new wave) and emerged as a pure pop band.
But it wasn't just Chapman that made Parallel Lines Blondie's best album; it was the band's own songwriting, including Deborah Harry, Chris Stein, and James Destri's 'Picture This', and Harry and Stein's 'Heart of Glass'.
Also Harry and new bass player Nigel Harrison's 'One Way or Another', plus two contributions from nonbandmember Jack Lee, 'Will Anything Happen?' and 'Hanging on the Telephone'.
That was enough to give Blondie a number one on both sides of the Atlantic with 'Heart of Glass' and three more U.K. hits, but what impresses is the album's depth and consistency — album tracks like 'Fade Away and Radiate' and 'Just Go Away' are as impressive as the songs pulled for singles.
The result is state-of-the-art pop/rock circa 1978, with Harry's tough-girl glamour setting the pattern that would be exploited over the next decade by a host of successors led by Madonna.
Tracklist:
1. Haning On The Telephone
2. One Way Or Another
3. Picture This
4. Fade Away and Radiate
5. Pretty Baby
6. I Know But I Don't Know
7. 11.59
8. Will Anything Happen?
9. Sunday Girl
10. Heart of Glass
11. I'm Gonna Love You To
12. Just Go Away
Photo Credit: David Zellaby