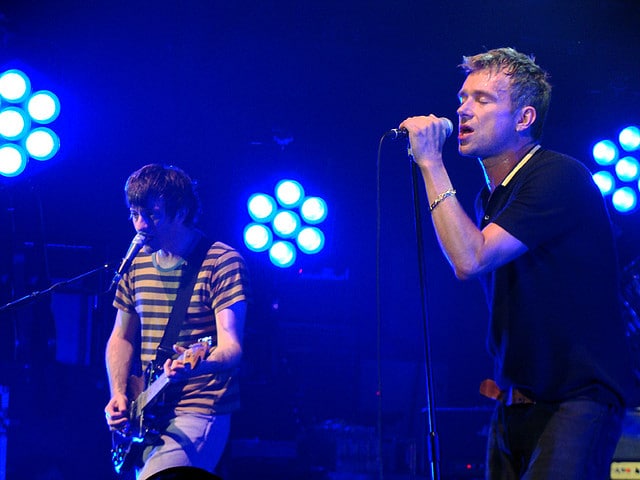 It appears that Blur's frontman Damon Albarn isn't that impressed with the band's last album Think Tank, labelling the 2003 record as "bollocks".
Think Tank was the first album that guitarist Graham Coxon didn't participate on, as he had left the band to pursue a solo career.
Yesterday, Blur announced that they're releasing a new album titled The Magic Whip, their first LP in twelve years.
The Magic Whip was recorded in Hong Kong, it features twelve new tracks and will be out on April 24th in Ireland.
During an interview with BBC Radio 1 DJ Zane Lowe, Damon Albarn assessed Think Tank: "It's got some real stinkers on it, there's some bollocks on there."
Albarn added that their forthcoming record is a "proper Blur album". "We finished mixing last Friday and we literally mastered it yesterday. That's reason that we've kept it secret is because we didn't have a record until yesterday!"
""There was an element of making amends with the guys but the fact that I thought there was good music there and it's a duty to deal with it."
Blur also announced they'll be headlining Hyde Park in London, for a record breaking 4th time. "We're going to play Hyde Park. One more time. The reason why we're going to play is this [the new album]. I wouldn't be doing this if there weren't new songs to play."
The singer also strongly hinted that there will be more dates announced in the future, but said that there were no dates confirmed.
Fingers crossed the Brit-pop lads return to Ireland.