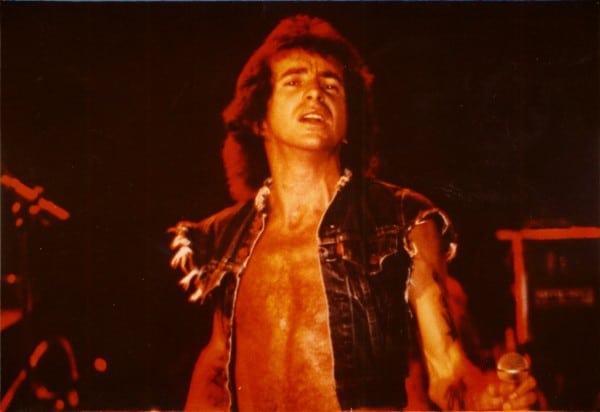 Today, 19 of February, marks the anniversary of the original AC/DC frontman Bon Scott's death. He died this day thirty four years ago in 1980. There has been some slight controversy over how exactly he died with the dominant explanation being that he died of alcohol poisoning.
Born Ronald Belford Scott, he was born in Forfar Scotland before his family moved to Melbourne Australia at the age of six.
He formed his first band, the Spektors in 1964 where he was the drummer and singer. He also performed in other bands that included The Valentines and Fraternity before he replaced Dave Evans as the lead singer in AC/DC and history was made.
Throughout the 1970's AC/DC's popularity grew, and in 1979 their "Highway To Hell" album gained international recognition where it reached the top twenty in the United States. Just as the band were beginning to gain their commercial breakthrough Bon Scott died and following his death the band briefly considered disbanding. However, AC/DC quickly reunited with the addition of the now lead singer of the band Brian Johnson. The band released "Back In Black" just five months later as a tribute to Bon Scott and the album went on to become the second bestselling album in history.
A statue of Bon Scott has been erected in his home town of Fremantle Australia in honour of the iconic frontman.

In related news AC/DC have recently announced that they will be hitting the studio to record a new album that will coincide with their 40th anniversary. And the band have also confirmed that they will set out on a world tour that will see the band play 40 special gigs to commemorate their 40th anniversary.