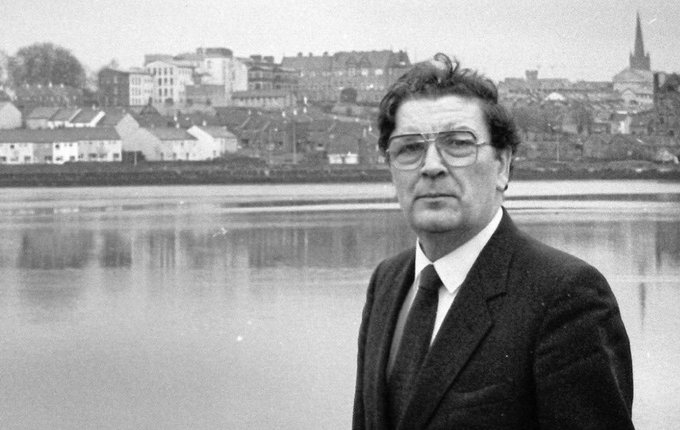 John Hume has been remembered as a man who made peace visible to others and gave his life to his country.
The funeral for the Nobel Peace Prize winner concluded in his native Derry.
The funeral of John Hume has heard expressions of sympathy from the Pope, Dalai Lama, the Clintons and Bono. Father Paul Farren expressed thanks to god for the gift of John Hume.
John Hume's deep conviction in the power of dialogue and negotiations to resolve conflict was unwavering. It was his leadership and his faith in the power of negotiations that enabled the 1998 Good Friday Agreement to be reached — an example for us all. https://t.co/bPXcNndiSw

— Dalai Lama (@DalaiLama) August 4, 2020
Many family members were unable to travel to the funeral due to the pandemic, including his son Aidan, while attendance was limited in the church to around 100 people.
His son John Junior paid tribute to his father's memory and his grandaughter Aoibhe prayed for those who took care of her granddad.
John Hume was remembered as a proud Derry man first and foremost. He will be laid to rest in Derry City Cemetery.
John Hume has died. Ireland, all of us, should bow our heads in respect & thanks. What an extraordinary man, peacemaker, politican, leader, civil rights campaigner, family man, Derryman, inspiration. May he rest peacefully & his legacy live on. Sincere sympathy with Pat & family. pic.twitter.com/XZlYg4zHap

— Simon Coveney (@simoncoveney) August 3, 2020
There goes the greatest servant leader of them all… RIP John Hume pic.twitter.com/x5IGyAxdRK

— U2 (@U2) August 3, 2020