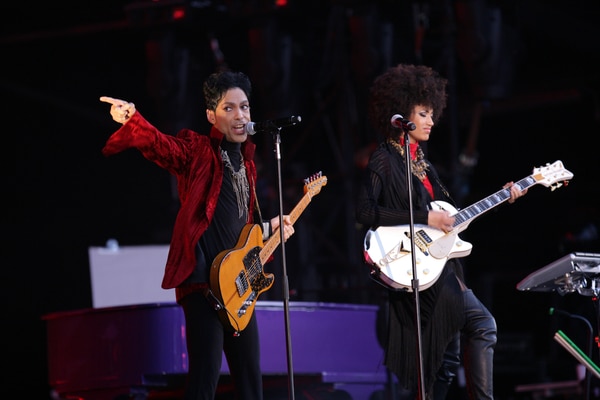 A new, previously unreleased song from 'The Purple One' dropped recently in the form of Born 2 Die. The unreleased track comes straight from the artist's mysterious vault of songs and will appear on the late icon's upcoming posthumous release, Welcome 2 America.
The unearthed gem was reportedly recorded back in 2010, in response to a certain Dr. Cornel West. American philosopher, West declared Prince; "no Curtis Mayfield," according to the artist's musical director, Morris Hayes. The artist rebuked West's comments and responded by penning Born 2 Die.
"[Prince] had been watching videos of his friend Dr. Cornel West on YouTube," Hayes is quoted in the song's press release. "During one speech, Dr. West said, 'I love my brother Prince, but he's no Curtis Mayfield.' So, Prince said, 'Oh really? We will see.'"
Born 2 Die was originally recorded "during a flurry of studio activity" in the spring of 2010, during President Obama's first term. Prince was reflecting on the issues affecting the black community and the role he hoped to play, according to a release. Until now, the track had been shelved and catalogued into the artist's mystical vault.
The 23-track album serves as the first complete studio LP to be released from the vault since 'His Royal Badness' died in 2016. On Born 2 Die, Prince is joined by bassist Tal Wilkenfeld, drummer Chris Coleman, and vocalists Shelby J., Liv Warfield and Elisa Fiorillo. The singer's longtime music director Morris Hayes added the final production to the song.
A deluxe boxset version of the album comes in the regular 12-track record on vinyl and CD. A previously unreleased full-length concert film from Prince's show at The Forum in Inglewood, California on April 28th, 2011.
Born 2 Die will appear on Welcome 2 America, a previously unreleased studio album from Prince, and releases July 30th. Welcome 2 America's 12 tracks of 11 Prince originals and a cover of Soul Asylum's Stand Up and B Strong have never been released. However, a handful of tracks have been performed live the artist and also appeared via webcasts and one-off radio premieres. You can pre-order the album by clicking on this link here.