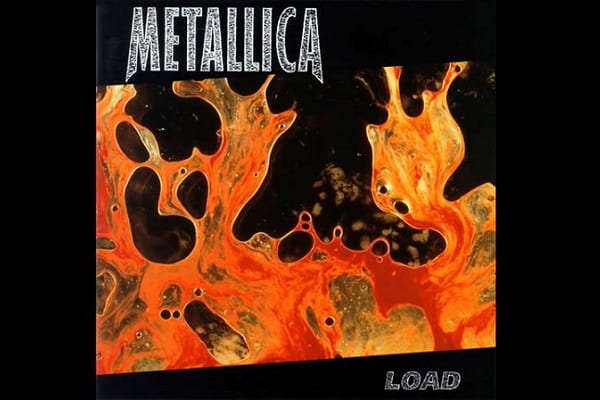 Twenty-five years ago, lords of metal, Metallica released no less than twenty-seven songs on their 1996 hard rock album, Load. This explosive album is being celebrated with an episode of In The Studio With Redbeard: The Stories Behind History's Greatest Rock Bands.
The show's host, Redbeard explains that "Metallica dropped their sixth studio album, Load, almost five years after the phenomenon of their 'Black Album'". Almost 700,000 copies of Load were sold in the first week, following burning anticipation for a follow-up to their 1991 masterpiece.
With "such tender love songs" such as Ain't My Bitch, Bleeding Me, King Nothing, The House Jack Built, and Until It Sleeps, Redbeard recalls Load staying atop the best seller position for "a full four consecutive weeks in June 1996".
Doug 'Redbeard' Hill describes his guests, guitarist/singer James Hetfield and guitarist Kirk Hammett as "surprisingly unguarded, conversational, and open about this dizzying rocket ride into superstardom".
On the show, Hetfield recalls collaborating with producer Bob Rock, who nicknamed Metallica's lead singer, "Dr No". Hetfield explains to Redbeard that when working on the album, "every suggestion" Rock would offer the guitarist, he would say "no". Lead guitarist Kirk Hammett interjects to add; "Over time we learned to think about his suggestions…'. 'And then say 'No'!"
Redbeard explains that it took almost "a decade of struggle" produce this fine album, with the tragic death of original bass player Cliff Burton. The burden of being "rock's maladjusted poster children" had limited the band to a certain genre of taste, narrowing their creative freedom.
The Black Album (which may be reissued) sold over 16milllion copies in the US alone, on the band's first attempt of working with Bob Rock. This raised the bar for their next musical instalment, to which Load not only surpassed yet, catapulted 79 minutes of pure bliss into the hearts and ears of many. The album showed more of a hard rock side of Metallica than the band's typical thrash metal style, which alienated much of the band's fanbase. Hear all about it in a Redbeard's "honest interview with Hetfield and Hammett while you jam at lease-breaking levels".