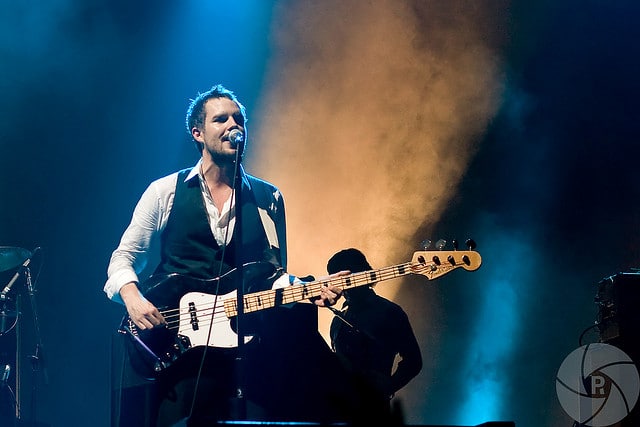 At the recent Mo Pop Festival in Detroit, Killers frontman Brandon Flowers began his set with a White Stripes classic. Flowers also covered Spoon's single 'The Underdog' at his headline gig.
Last Saturday night at Mo Pop Festival, Brandon Flowers covered 'Fell In Love With A Girl' to open the show. A video on Instagram later surfaced, showing Flowers opening his set as well as a video of the band rehearsing the Spoon cover.
Flowers has recently covered a number of other hits while on the road in support of his new solo record The Desired Effect, which was released in May. In the past few months he has played New Order's 'Bizarre Love Triangle' and Joe Pug's 'If Still It Can't Be Found'.
Speaking to NME, Flowers recently revealed that his new album The Desired Effect may be his last solo record. "Being onstage without [The Killers] is different, but I try to look for the similarities rather than dwell on the differences because I need that comfort, I guess," he said.
Speaking of The Killers', they recently covered 'The Bucket' by Kings Of Leon at one of their gigs. They played it because due to a sandstorm Kings Of Leon couldn't play the night before. You can check out  Brandon Flower's cover of The White Stripes here.
Photo Credit:  Phil Romans