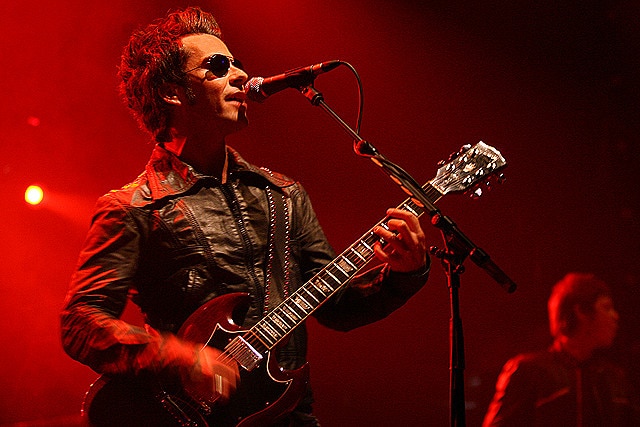 Stereophonics have released a brand new music video for their latest single 'I Wanna Get Lost With You'. It is the first single off the band's much anticipated ninth album, which will be out later this year.
The new single was made available on July 21st and it can be streamed online now. Stereophonics new album Keep The Village Alive is due out on September via the band's own Stylus Records label through Ignition Records.
Speaking about the new single, frontman Kelly Jones says the song "is about wanting to lose yourself personally, and lose yourself with somebody, and then just literally get out there." The band are currently playing some summer festivals to promote the new album.
Stereophonics were recently joined on stage by Rolling Stones guitarist Ronnie Wood. They were playing a Teenage Cancer Trust show, when Wood joined the group for a cover of Faces track 'Ooh La La', the original of which featured a lead vocal by Wood. As well as that, he also played with them for their cover of Mike d'Abo's 'Handbags And Gladrags'.
Steroephonics will be playing V Festival this summer, along with Calvin Harris, Sam Smith, Kasabian and more. The festival will take place in England at the end of the summer from August 22-23.
Photo Credit: Alex Const