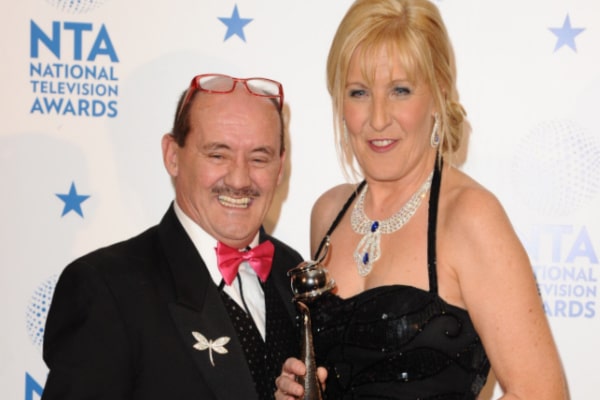 Brendan O'Carroll has confirmed that he will release his autobiography later this year.
The Mrs Brown's Boys star confirmed this news via the show's official Instagram account earlier this week.
Titled, 'Call Me Mrs Brown', the autobiography will explore O'Carroll's early years growing up in Finglas, Dublin, being the youngest of 11 children. The book will also include the comedian's plans for the future.
He is also set to talk about his school going years at St Gabriel's National School, before leaving aged 12.
"A book? A book about what?" 
Revealing the news via social media in a typically comical way, Brendan O'Carroll pretended to be in diaglogue with his beloved character Agnes Brown.
"The book seems to be going well", Brendan said to Agnes.
"A book? About what?", Agnes replied.
O'Carroll also retorted, "Well, it is about my life. Where I came from and where I am going".  
"Agnes bored", was Mrs Brown's response. But Brendan added, "No, no it is not boring. It is really interesting. I think it is anyway. I mean, you look at my childhood and where I grew up and where I…". 
O'Carroll trails off at this point when he sees Agnes snoring. The book is available to pre order. It will be released in October.
Back in 2013, a biography called The Real Mrs Brown: The Authorised Biography of Brendan O'Carroll was released. It was written by Brian Beacom.
Brendan O'Carroll & Rory Cowan In Possible Reunion 
Back in June, former Mrs Brown's Boy actor Rory Cowan had hinted about a possible reunion between the pair. Cowan played Rory Brown in the sitcom, one of Agnes Brown's sons, before leaving the show five years ago.
Besides an occasional text message between the pair, Cowan had also previously claimed that he had not heard from O'Carroll regularly.
Cowan has also denied rumours that his departure was the result of a dispute between the pair. He has also left the door open for a possible reunion.
"The main reason I quit was because my mother was dying, and she died", Rory stated. "But I'm well over her death now. She's just over three and a half years dead". 
"I never had a row with Brendan so I didn't leave because of a row", Rory insisted. "I certainly didn't leave over claims of not being paid enough. I was more than well paid". 
"I always said Brendan was a generous employer and I was earning so much money, I was able to leave". 
"The I walked out of the O2 in London and I didn't say goodbye. I just walked. I was gone".