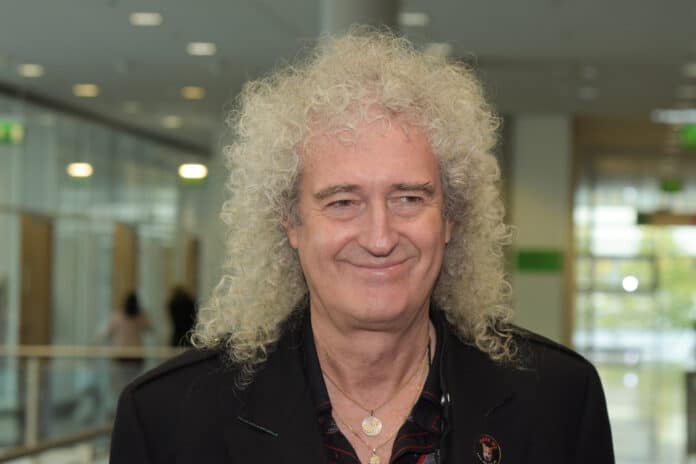 Brian May has revealed that Queen thought their performance at Live Aid was "kind of ok", failing to realise that Queen had put on one of the best live performances ever.
The 22 minute set was recreated for Queen's 2018 biopic, 'Bohemian Rhapsody'. Therock.ie recently named it as the most iconic rock concert of all time, you can read about it here.
In an interview with talkRADIO, May was reflecting on the experience of watching the biopic being made and it reminded him of the modest feelings that the band had about their performance.
"It was so strange kind of reliving it for the movie" said May.
He went on to add "They recreated it so incredibly faithfully, and to be there on that set was really spine chilling; it brought it all back. And at the time, we weren't aware of what an epoch-making thing it was, really. We came off (thinking), 'Well, that went kind of OK.' But we didn't realise that it had made such a lasting impression on the ether. … It sort of lives on, doesn't it?"
In the interview, May praised former frontman, Freddie Mercury. "He had a great spatial awareness, and that's something very important."
"If you're working with people on a stage, you need to have musical contact, but you also need the kind of physical chemistry going on — the awareness of where you are and where you're aiming your energy. Freddie was wonderful for that, and we just clicked from the very beginning."
Last month in an interview on Good Morning Britain, May opened up about his health and said he was "grateful to be alive" after a number of issues that included heart problems and an exploding stomach.
"I had a wonderful, wonderful surgeon, and I'm so grateful to be alive. I had three stents in me, which are working just fine, and I feel good" said May.
He also said that his stomach exploding was "shocking" and went on to add "That was the point where I nearly lost my life, not the heart attack, strangely enough."
"You have to be so careful with the medication that they give you, because it's great for the stents, it's great for the heart, but it's not very good for the rest of your body and you can really go down. It's a tightrope."
"The worst thing that happened was the stomach haemorrhage, and I lost an awful lot of blood all at one time and just was wiped out. I couldn't move, I couldn't get across the floor. That was the worst point for me. But I had a bit of a bad time all-round – it sounds amusing really. A catalogue of disasters."
Last month, Queen and Adam Lambert released their second live album entitled 'Live Around the World'. It consists of performances between 2014 and 2018. They also released a DVD of the tour and last week shared a video of the band performing 'Somebody to Love' from the Isle of Wright festival in 2016.
https://www.youtube.com/watch?v=eH5aH2F4BaM