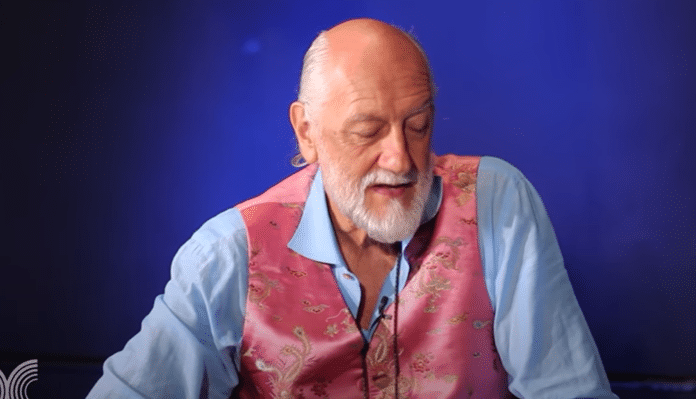 Fleetwood Mac drummer, Mick Fleetwood has said that heavy cocaine use or "marching powder" has left him unable to remember two years of his life.
Fleetwood said that "way after" making that iconic album in 1977 "Rumours", he cannnot remember what he did for the next two years. Yesterday marked 44 years since the album was released.
The drummer said, "There's no doubt we were well equipped with the marching powder. That's a well-worn fairytale that gets more like a war story, that gets more and more aggrandised". 
He also admitted that it was unfortunately part of the lifestyle for many musicians.
"I'm not minimalising the fact that we were definitely partaking in that lifestyle", he said.
Fleetwood continued, "But these weren't a bunch of people crawling across the floor with green froth coming out of their mouths, we were working, you know?".
He also added, "That went on for a long, long time, Stevie Nicks has addressed it, so I'm not divulging anything that she hasn't spoken about".
Mick Fleetwood the "Party animal"
Mick Fleetwood admitted that the cocaine problem worsened after making that 1977 album.
He said, "It got out of hand way after the making of 'Rumours'. I remember not working for two years. I can't even remember what I did".
He also described himself as a "party animal", but stated that Stevie Nicks was a "close second".
"Until it wasn't"
This all comes after Stevie Nicks expressed her regret over her drug use "between 1975 and 1990".
Nicks also admitted to spending "millions" on cocaine. She said that, at times, the band even used it before going on stage.
She said "Yes, it (doing drugs) was a lot of fun between 1975 and 1990, until it wasn't". Adding "I walk onstage every night now and do a three-hour show with Fleetwood Mac, and I have a great time up there".
She expressed her regrets, stating, "I wish I had known that I actually had the energy to do this entire set totally sober and get just as excited. On one hand, that makes me feel great and on the other it makes me sad that I ever did my first line of coke".
Last month, it was also revealed that Mick Fleetwood, Stevie Nicks as well as Lindsey Buckingham sold their shares of Fleetwood Mac's royalties to different companies. More here.