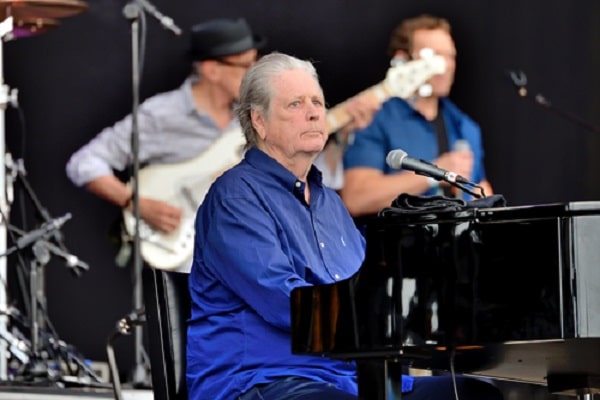 Brian Wilson returned to touring this weekend for the first time since the start of the pandemic with a show at Long Beach, California's Terrace Theatre on August 29th. Wilson stayed true to his roots for the performance, featuring, mainly classics and fan favorites by the Beach Boys. Wilson was joined on stage by Beach Boys founding member Al Jardine and later-day member Blondie Chaplin.
The set did, however, feature a few surprises, including a rare rendition of the Beach Boys' 1971 tune "Long Promised Road" with Chaplin on vocals, and a solo performance from Wilson of the 1976 track "It's OK". They also performed "Wake the World," "Feel Flows," "Add Some Music to Your Day," "Do It Again," "I Get Around," "Wouldn't It Be Nice," and "Surfin' USA".
For the set's highlight "God Only Knows" Wilson was joined by Al Jardine's son, Matt Jardine, to help out on some of the song's higher notes.
The show was the start to a short run of California concerts before Wilson's proper US tour kicks off on October 5th in Huntington, New York. The tour will close on October 23rd in Waukegan, Illinois before Wilson's European tour kicks off in June 2022. While rumors have circulated about a potential 60th anniversary Beach Boys reunion tour, there is not yet any indication that it's actually going to happen.