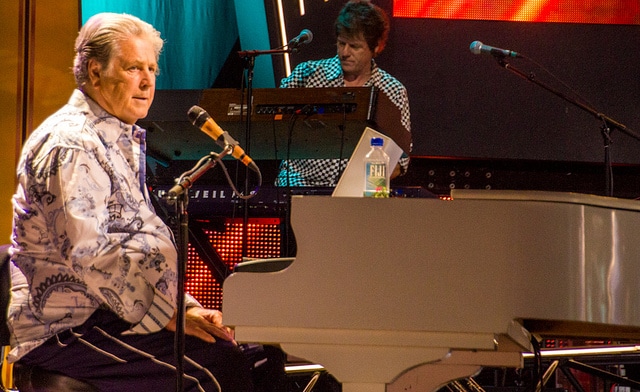 Brian Wilson has recently revealed details of his new memoir which is set to release later this year. The memoir is simply titled I Am Brian Wilson: A Memoir.
It was recently announced that the memoir will be released via music-leaning publisher Da Capo Press this October. Wilson is set to put his life on paper and speak in depth about his career and everything in between.
This new memoir follows on from a film that was recently released called Love & Mercy which also documented the life of The Beach Boy's main creative force Brian Wilson.
Although he enjoyed success with The Beach Boys during the '60s he would fall out of favour with the band in the '70s. As Wilson was given less and less creative control over the band he became more and more reclusive. Wilson would end up developing a drug and alcohol problem and would eventually need treatment from a psychologist.
Pitchfork recently revealed an extract from the new memoir which read: "Other people can talk about my life. Sometimes they'll get it right and sometimes they'll get it wrong. For me, when I think back across my own life, there are so many things that are painful. Sometimes I don't like discussing them. Sometimes I don't even like remembering them. But as I get older, the shape of that pain has changed. Sometimes memories come back to me when I least expect them."
Photo Credit: Chunky Glasses