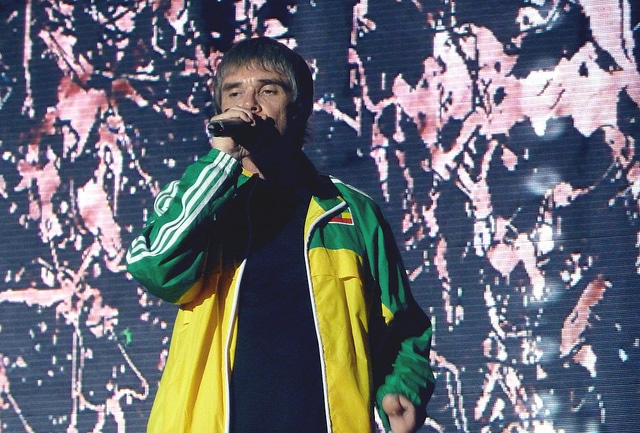 Noel Gallagher has recently spoken about the new Stone Roses album after he bumped into Ian Brown at the supermarket. Gallagher acted as a roving reporter as he chatted to the Stone Roses frontman.
The Stone Roses recently announced their comeback with a number of summer shows, however a new album was only speculation at the time. Since then the band's third album was confirmed by Stone Roses frontman Ian Brown who said it would be out "soon".
Many believe that the album will be out in time for their summer dates later in the year. Now Noel Gallagher has got an update on how the album is going from the frontman himself.
Gallagher said after speaking to Ian Brown that "I am very excited, for them mainly," adding that "They're going to play some new songs. I bumped into Ian in a supermarket recently. He was buying chocolate flavoured shower gel. This is not a joke. He leant in and said 'have you tried this?' and I said of course I hadn't. He swears by it, says it's amazing. And before it turned into a photoshoot with everyone and their cameraphones, he was telling me how excited they are by it all. He said it was like they were making their first record again."
Photo Credit: Mira Shemeikka