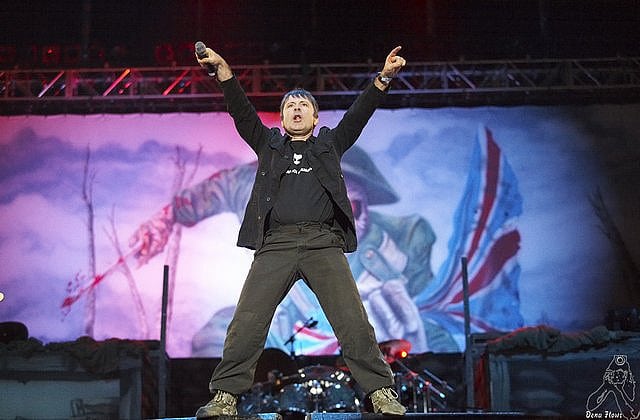 Iron Maiden frontman Bruce Dicknison has spoken about an incident back in 1988 between him an Axl Rose. Dickinson said that he regrets his decision not to punch Axl Rose after the altercation.
Bruce Dickinson talked about how Guns N' Roses opened for Iron Maiden in Quebec City during May 1988, saying that Rose was acting rudely to the crowd because they were speaking French.
"I should have come on stage and given him a punch," said Dickinson, then adding "How could he dare speak to my audience in that way? I always regretted not having done so."
Bruce Dickinson & Co have recently released their newest album Book of Souls on September 4th. It is the band's first album in five years since they released The Final Frontier back in 2010.
The first single to be released off the new album was 'Speed of Light' which was released on August 14th. Iron Maiden will go on tour next year to promote the album, as Bruce Dickinson is still recovering from a bout of cancer which he got at the back of the tongue.
It was also recently announced that the band would be using a brand new Airbus for their worldwide tour next year, which Dickinson is currently in the process of acquiring a licence to fly.
Photo Credit: Dena Flow