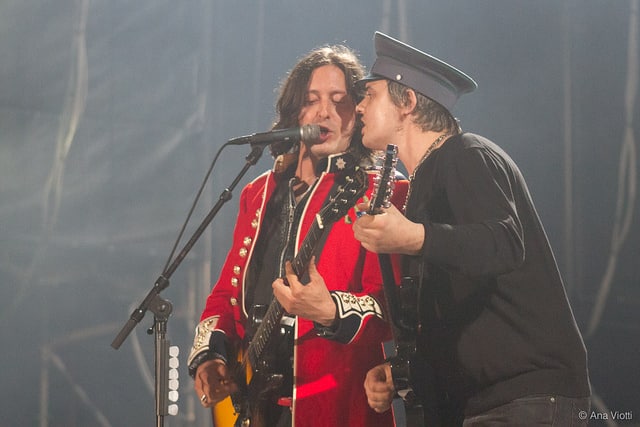 The Libertines have released another new track off their upcoming album Anthems For Doomed Youth. The new album releases this Friday on September 11th.
The track titled 'Heart Of The Matter' follows on from the release of two other tracks from the album. The lead single 'Gunga Din' & 'Glasgow Coma Scale Blues" have both been released in the run up to the release of the new album.
The Libertines will be going on tour around the UK to promote the new album, with dates across September and November. After their recent performance at T in the Park the band already spoke about their next album.
Pete Doherty said along with the rest of the band that they would like to get working on their next album "as soon as possible". This comes after the 11 year gap between The Libertines new album and their previous self-titled second album which came out in 2004.
Fellow frontman Carl Barat said however he "doesn't know" about the band's future and is unconcerned as he doesn't want to "jinx it by making plans". He would, however, ideally like to think a follow-up will come out eventually.
Photo Credit: Side Stage Collective