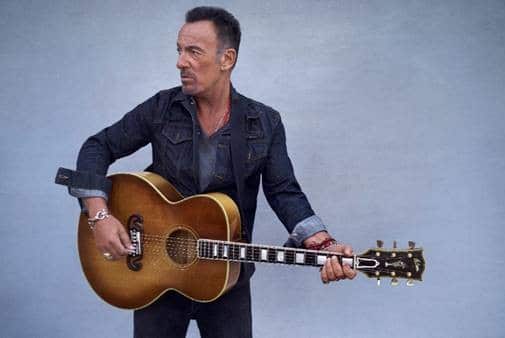 Great news if last summer's Springsteen gigs have left you wanting more: The Boss is releasing a new album in a matter of weeks!
'High Hopes' features songs Springsteen's previously done throughout his long career, reworked for the new release, as well as outtakes from past albums and some covers too.
The 64-year-old says the record is music he always felt "needed to be released". And it will be, on January 14th, with old favourites "American Skin" and "Ghost of Tom Joad" on the track listing.
And the 'Born to Run' singer is showing no signs of slowing down: Bruce also has live gigs in South Africa, Australia and New Zealand early next year, with Rage Against The Machine's Tom Morello as a special guest, after he stepped in to the E Street Band for Steve Van Zandt during the year.