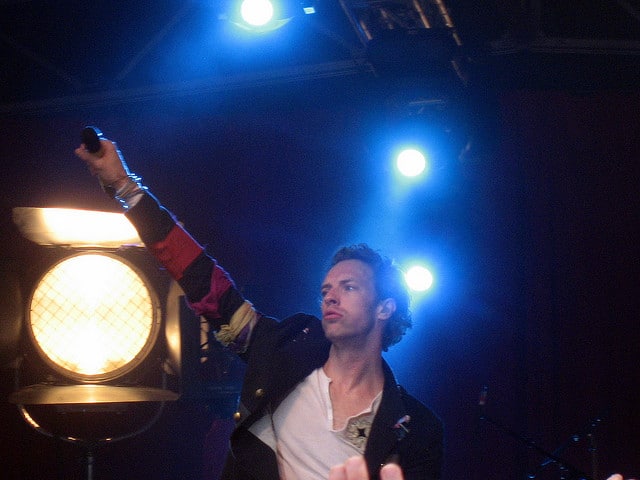 U2 performed a very special concert in New York City last night, although it wasn't the usual line-up, a pair of familiar faces filled in for frontman Bono and some claim they were even better than the real thing.
Bruce Springsteen and Coldplay's Chris Martin stepped in for the injured Irishman to prevent the World AIDS Day gig from being cancelled.
Thanks to Bruce and Chris the event went ahead in Times Square without Bono, as he recovers from his bicycle accident.
Former President Bill Clinton read a letter from the Irish singer before the event kicked off. "I got this email from Bono, recuperating in Dublin, and he said I had to come here tonight to do the intro. And here's what I want to say to you: 26 years ago we could never have had an event like this on World AIDS day because to be diagnosed with AIDS was a death sentence… this year, for the first time ever, more people were put on life saving medicine than were diagnosed with AIDS. We can win this fight."
Clinton welcomed the new look U2 on to the stage, Martin wore a t-shirt that read ''SUBSITUTU2', performing the songs 'Beautiful Day' and 'With or Without You'. He told the jubilant New York crowd: "Dreams come true for young and old people alike."
Then it was Springsteen's turn, he joined the band to play 'Where the Streets Have No Name' and 'I Still Haven't Found What I'm Looking For', which he dedicated to "Bono in Ireland – be well, my friend."
Watch the World AIDS Day concert with Chris Martin, Bruce Springsteen and Bill Clinton below.