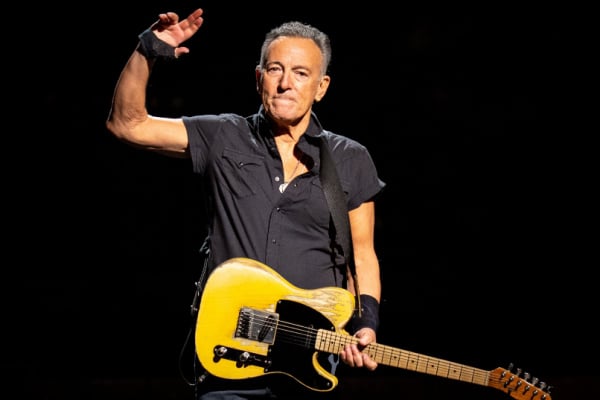 Would you like to listen to the article instead of reading it?
Bruce Springsteen looks set to return to Ireland in May 2024 for shows in Pairc Uí Chaoimh and Kilkenny in May 2024.
The Boss is reportedly in negotiations to perform in Cork's Pairc Uí Chaoimh on 16 and 18 May next year, with a third show in Kilkenny a strong possibility.
These shows are expected to be announced in the next few weeks.
It has been reported by Cork's County Board that GAA matches which are scheduled for May next year, are being rescheduled or transferred to accommodate a major international star i.e Springsteen taking to the stage.
This show would also mark Springsteen's first performance at the newly, refurbished Pairc Uí Chaoimh, having previously performed at the old venue in 2013.
Springsteen Rocks The RDS!
Meanwhile, May 2023 saw Bruce Springsteen rock Dublin's RDS with three shows at the venue, as part of his recently finished European leg of his World Tour.
In between these shows, The Boss also sampled some of the tourist delights of the capital, including paying a visit to Trinity College Library to check out the Book Of Kells.
The singer also checked in with two of his favourite premises, The Long Hall Pub, and Leo Burdock's Famous Fish and Chips. More on this report by Nova here.
During a recent performance at London's Hyde Park, Springsteen also spoke to the audience about being cut off by festival organisers. Find out more here.
This Summer also saw Bruce Springsteen being crowned The Greatest American Act Of All Time, by you the listeners of Radio Nova.
The singer held off competition including Guns N Roses , REM , The Eagles, The Killers , Red Hot Chilli Peppers , Blondie , Bruce Springsteen and Fleetwood Mac.
The singer is to kick off a string of US outdoor shows this month.