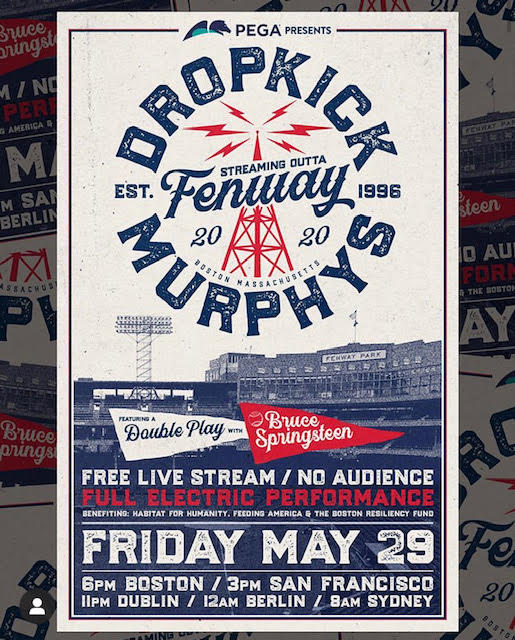 Imagine playing a concert in a stadium with no fans. Well that is about to happen!
Dropkick Murphys and Bruce Springsteen have teamed up for a special streaming benefit performance titled "Streaming Outta Fenway" that will take place on Friday 29th May.
Dropkick Murphys will take to the stage at Fenway Park in their hometown of Boston on Friday 29th May in an empty stadium while the Boss will join them remotely via video.
While Dropkick Murphys have performed at Fenway before, this performance will be the first time ever that they'll be performing on the infield dirt, a rarity during the baseball season.
The performance will be simulcast at 6:00 pm EST/3:00 pm PST on the band's Facebook, YouTube, Twitter and Twitch pages.
This is not the first time Dropkick Murphy have performed online during the pandemic.
Back in March the band announced that they would perform a live stream via their socials of their annual St. Patrick's Day show.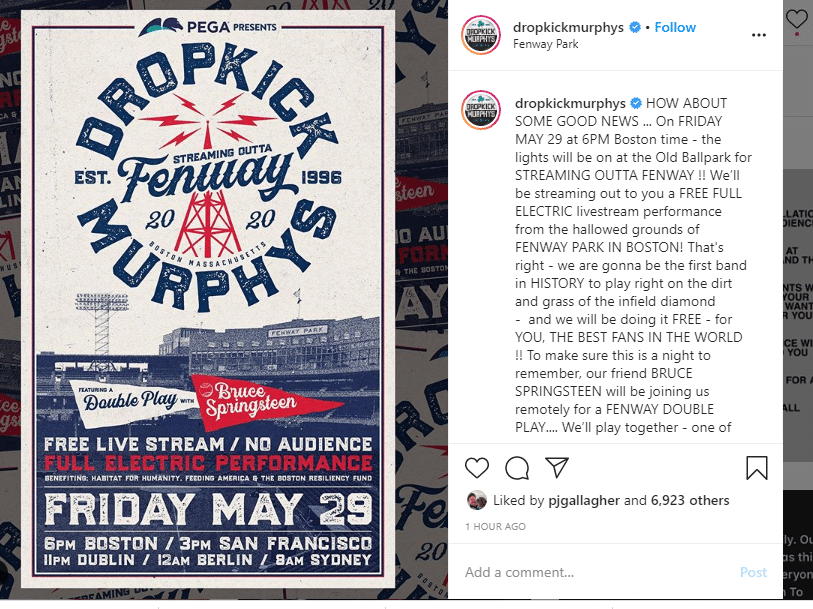 Pic: Dropkick Murphys Instagram