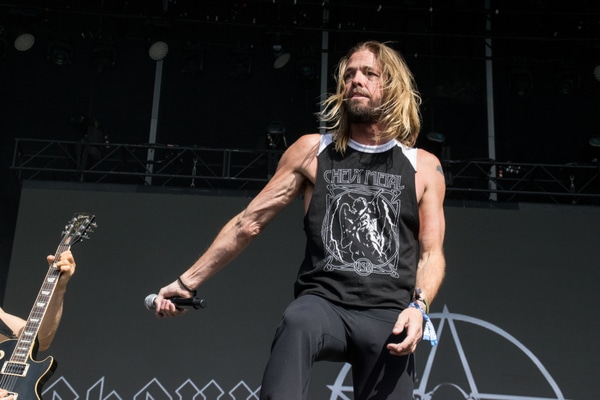 Drummers Matt Cameron and Chad Smith had apologised over comments they made regarding the final few months of Foo Fighters' Taylor Hawkins. They have also claimed that their words were "taken out of context".
In an article which was published in Rolling Stone, the pair had claimed that Hawkins had said that he was uncomfortable with the hectic Rolling Stones touring schedule.
Taylor Hawkins passed away back in March aged 50. Foo Fighters were also touring South America at the time. Hawkins died just before the band were due to hit the stage at Colombia's Festival Estéro Picnic.
Matt Cameron had told Rolling Stone, that Hawkins had spoken to Dave Grohl about his discomfort over the touring schedule.
"He had a heart-to-heart with Dave and, yeah, he told me that he 'couldn't f*****g do it anymore'—those were his words", Cameron said. More on this here.
Smith was also quoted as claiming that Hawkins even collapsed on a plane to Chicago last December. The Foo Fighters have denied this incident took place.
Hawkins Comments Were "taken out of context" – Cameron
However since then, both Cameron and Smith have taken to social media to distance themselves from this article, apologising to Foo Fighters and Taylor Hawkins' family in the process.
"When I agreed to take part in the Rolling Stone article about Taylor, I assumed it would be a celebration of his life and work", Matt Cameron wrote on social media.
He also added, "Taylor was a dear friend, and a next level artist. I miss him. I have only the deepest love and respect for Taylor, Dave and the Foo Fighters families.
He also insisted that he is "truly sorry to have taken part in this interview, and I apologize that my participation may have caused harm to those for whom I have only the deepest respect and admiration". See his post in full here.
Red Hot Chili Peppers' Chad Smith also released a statement.
"Taylor (Hawkins) was one of my best friends, and I would do anything for his family", he said. "I was asked by Rolling Stone to share some memories of our time together, which I thought was going to be the loving tribute he deserved".
"Instead, the story they wrote was sensationalized and misleading, and had I known I never would have agreed to participate. I apologize to his family and musical friends for any pain this may have caused. I miss Taylor every day".