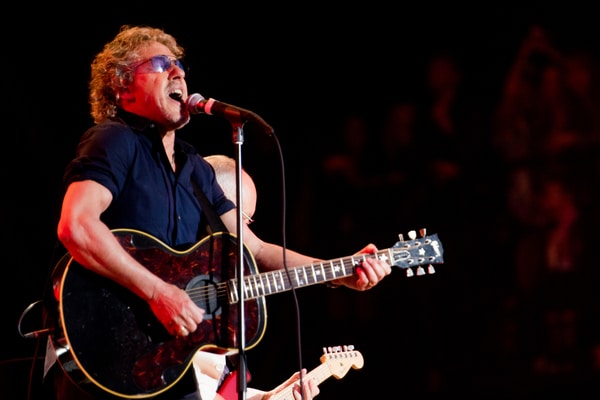 In a recent interview, Roger Daltrey who is preparing to embark on his "Who Was I?" solo tour, has given a timeline as to when he and Pete Townshend might even wind down with the Who.
Daltrey also spoke about the sickening feeling that he has had for the backline of rock music, including road and stage crew who have been largely inactive due to this pandemic.
"It's time (to get back out there). Totally time", he said.
"I am concerned about the industry. It's important to get our road crew working again. Without these guys the halls would go silent. It's also clear that live music is an important part of all our lives, something to free us from the groundhog days that life has become. This pandemic has brought home to me what an important part of me singing is and it's made me determined to get back onstage ASAP". 
On the future of his band, the Who frontman had this to say.
"(There will be) the Teenage Cancer Trust concerts at the Royal Albert Hall in March (2022). And then the Who will be out in America in the spring next year. We will go to do the full tour that we got canceled. And we may do some festivals. And then we will go back out in October and then we will our swansong in the UK in 2023 maybe", he said.
Daltrey had also said that there was no point in the band celebrating their 50th anniversary. 
Performing live has been "physcially exhausting" – Daltrey
In a separate interview which was posted on the band's official website, Roger Daltrey also spoke about how much performing live has also taken its physical toll on him over the years.
He explained, "The energy. You're asking someone, basically, to play a football match five nights a week. And we're not spring chickens anymore. I mean, I know we don't leap about quite as much as we used to, but most of the energy is in the singing (and) getting the voice out to do what it does emotionally. Pushing all those emotional buttons every night, it's physically exhausting".
On top of this, Roger Daltrey also released his own podcast called "The Real Me". This show explores young musicians battling cancer who have found comfort and connection through music. More on that here.