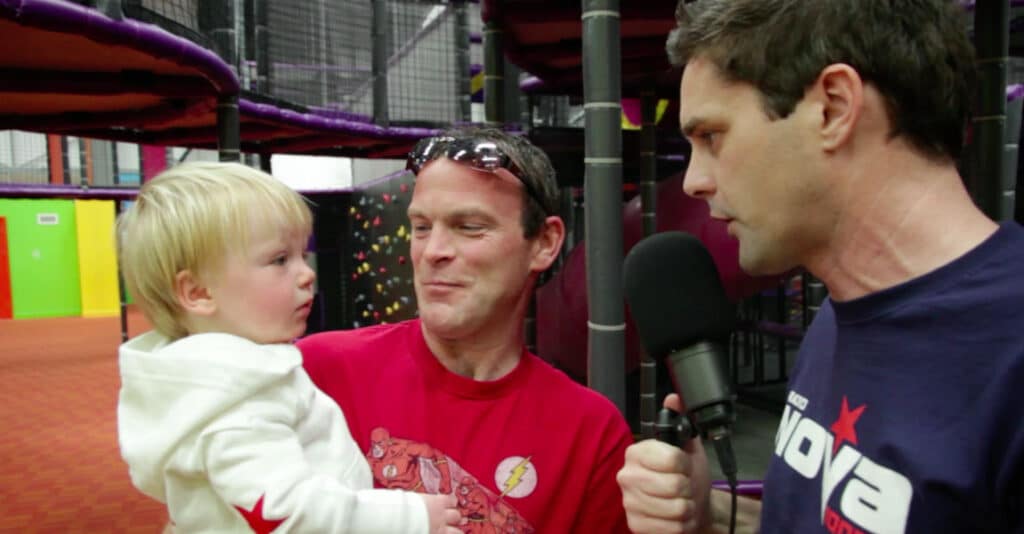 Thursday morning got off to an unusual start with some pumped up babies taking part in The Morning Glory Nappy Dash.
Marty Miller, Dee Woods and the rest of the Morning Glory team headed off to Fun Galaxy in Ashbourne Co Meath, for the first ever Morning Glory Nappy Dash.
Hopeful babies from all around the country competed to become the Nappy Dash champion.
The crawling contestants had their parents frantically registering via text and phone over the passed two weeks on Morning Glory to be in the chance to win to take the bottle.
The nappy wearing hopefuls had been training relentlessly in a bid to become the quickest infant in the Nappy Dash. One baby, Summer "Speedo" Kyle was tipped to win as she was the quickest crawler in her créche.
It was also released that baby Harry Irwin (son of Conor Irwin, Radio Nova's news and sports anchor) tested positive to a banned baby "B" biscuit and was disqualified from taking part in the dash. (Not really, he's started walking and refused to crawl)
The contestants were:
11 month old Alana Sayers from Ballyfermot
15 month old Nathan Tierney from Bray
13 ½ month old Tommy Mannion from Raheny
9 month old Chloe Truffles from Dundrum
6 month old Gareth Barry from Navan
14 month old Summer Kyle from Ashbourne.
Watch The Great Morning Glory Nappy Dash  below.
Congratulations to baby Nathan Tierney who used his special technique to crawl her way across the finishing line.
A special thanks to Mr Tom Murphy who allowed the Nappy Dash to be held in Fun Galaxy in Ashbourne. The winner will receive free entry into Fun Galaxy Ashbourne or Fun Galaxy Airside for one year, a free party for 10 children to the value of €149.50 and a €50.00 voucher for [email protected].
All of the runners up will receive a 'valued customer card' which entitles them to four free entries to either play centre.