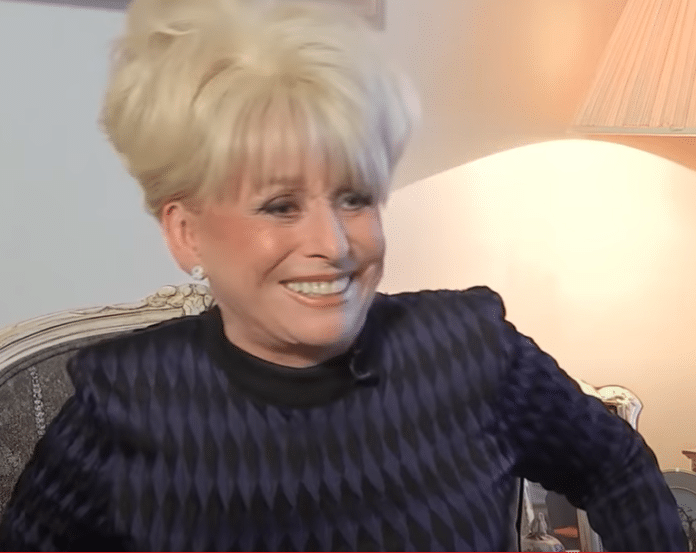 Dame Barbara Windsor's passing has sparked a 300% rise in donations to Alzheimers research.
The former Eastenders star had battled with the illness since 2014. Her husband Scott Mitchell confirmed the news of her passing last week. See here.
As well as Eastenders, Dame Barbara Windsor had also appeared in nine Carry On films in the comedy series. Her performance in Sparrows Can't Sing led to a BAFTA nomination. She also appeared in Chitty Chitty Bang Bang, as well as alongside the late Sean Connery in On The Fiddle.
Alzheimers Research UK
Thousands of pounds have been donated to the charity since Barbara Windsor's passing, Alzheimers UK have claimed.
Director Tim Parry said, "The uptick in donations is testament to the love for this national icon. 
He added, "It reflects a desire to do something about the condition that brought about such a tragic loss".
Scott Mitchell praised the response to the appeal to donate to the charity in her memory.
"Its great news" he said.
He continued, "I fully back the Sun's campaign for the Government to increase funding into research". 
Mitchell added, "Covid has set back research for Alzheimers Research UK like it has for other charities for life ending illnesses and we must remember Dementia is not going away".
"A National Treasure"
Boris Johnson led the tributes to Dame Windsor. The British Prime Minister had tea with the actress in the No10 Garden in September 2019.
Mr Johnson hailed Dame Windsor as a "national treasure", who had "cheered the world up" in her campaigning against Dementia.
He continued, "She campaigned for the lonely and the vulnerable, and cheered the world up with her own British brand of of harmless sauciness and innocent scandal". 
"She was so much more than a great pub landlady and Carry On star".
Tributes to the actress, like the charity donations, were plentiful. These include words from her colleagues at Eastenders, Carry On, as well as other household names of the Entertainment Industry like David Walliams and Joan Collins. See more here.