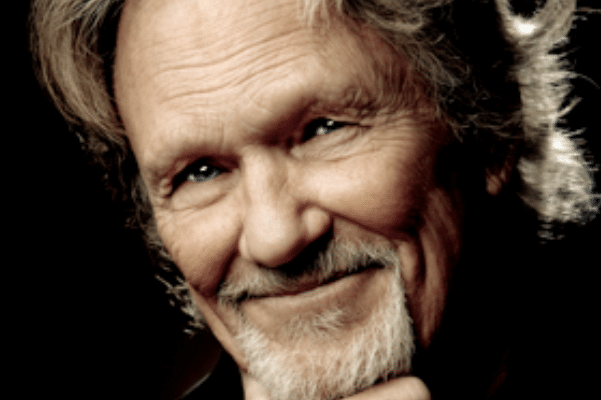 All of the profits from the third Dublin show announced today by the iconic country music hall of famer Kris Kristofferson will go to charities ISPCC & Childline, its been confirmed.
The venerable country icon has announced he'll perform a third show at Dublin's Olympia Theatre on Saturday 30 June.
Previously the 81-year old donated €50,000 to the children's charity in 2016. Kristofferson has spent three decades performing all over the world, recently in a solo acoustic setting to put all the focus on the songs.
He said "There's an honesty in the sparseness. It feels like direct communication to the listener. I still have more fun when I'm with the band, but being alone is freer, somehow. It's like being an old blues guy, just completely stripped away."
Kristofferson has a large loyal Irish following and is renowned and loved for classics like "Me and Bobby McGee," "Help Me Make It Through the Night," "Sunday Morning Coming Down," and "For the Good Times."
Kristofferson has also acted in more than 70 films. In 1977 He won a Golden Globe for Best Actor in A Star Is Born and his many credits also include the Blade trilogy, Lone Star, A Soldier's Daughter Never Cries, Alice Doesn't Live Here Anymore, Blume In Love, Cisco Pike, and Pat Garrett and Billy the Kid.
Radio Nova reported the news of Kristofferson's original Irish dates earlier this month.
The singer songwriter will play the Olympia Theatre on the 30th June as well as the 28th and 29th.  Tickets to his 3rd show are now on sale.