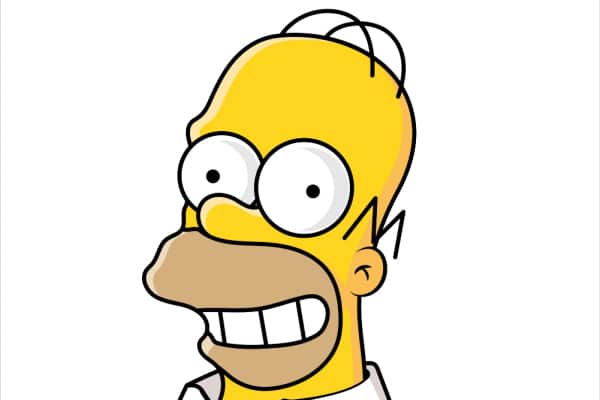 Would you like to listen to the article instead of reading it?
A video clip of popular character Homer Simpson singing an Arctic Monkeys track through the use of Artificial Intelligence, has been released.
This footage has been shared by a TikTok user named Meme Music, who have uploaded a video of Homer Simpson singing the band's track 'R U Mine?'.
The new AI inspired song shows the Arctic Monkeys track recreated with Homer Simpson style vocals.
"Why is this lowkey better than the original?"
The video which you can check out below, also comes with an accompanying Simpsons-style music video.
Having been put together from various episodes of the show, it also shows Homer and co performing the 'AM' hit to a crowd inside a small music venue.
This AI merging of the Simpsons and the Arctic Monkeys also saw plenty of reaction online.
"Why is this lowkey better than the original?", one viewer wrote. While another added, "Never thought I'd hear Homer with a Sheffield accent but here we are".
24 hours on from its release, the video earned 10,000 likes, along with 1,000 saves, proving a major hit with Simpsons and Arctic Monkeys fans alike.
Check out that video for yourselves here.
Regarding this ongoing AI debate, Beatles music icon Paul McCartney hailed its use, claiming that it played an integral part in producing a recent track from the Fab Four. More on this from Nova here.
Last month, the Recording Academy revealed that music created from AI, will not be eligible for a Grammy Award. More here.
Speaking of Arctic Monkeys, Blur's Damon Albarn hailed Alex Turner and co as "the last great guitar band".