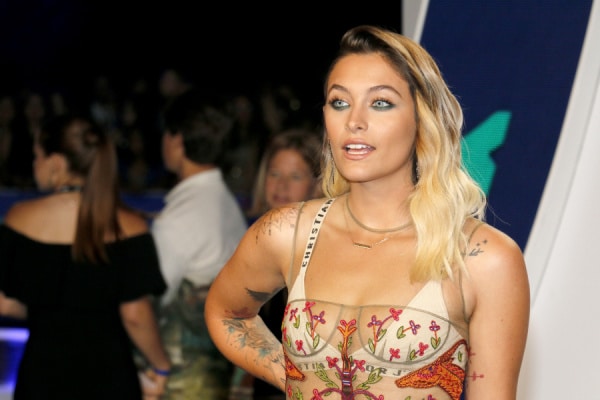 Would you like to listen to the article instead of reading it?
Paris Jackson has released her brand new single 'Hit Your Knees', which you can check out below.
Paris, the only daughter of music legend Michael Jackson, released this track, which features on her album 'Bandaid', an album which arrived in February.
'Hit Your Knees' aims to shine a light on gender inequality in music production. The song was written by Linda Perry, as part of her EqualizeHer program, after the pair met at a live event for the program last October, before working together.
"The type of music I used to dream of making myself"
On her latest release, Paris Jackson called it the sort of music she longed to release since her childhood.
"This is the type of music I used to dream of making myself when I was 14 discovering Nirvana and Pixies for the first time", she said.
On the album itself, Jackson continued, "Lyrically it's the most raw and vulnerable I've ever been in any of my songs".
She also added, "It's the first track I've truly let loose and yelled on in the studio, which you can hear in the third chorus, and I feel like that's why it had to be the title track for my next record".
Back in 2021, Paris Jackson paid tribute to her late father who passed away in 2009, saying it was "a blessing and a privilege to be able to experience so much at a young age".
She claimed that her worldwide views were shaped by the upbringing from her father.
"It was also like we saw everything: we saw third world countries. We saw every part of the spectrum", Paris said. "My dad was really good about making sure we were cultured, making sure we were educated and not just showing us, like, the glitz and glam, like hotel-hopping, five-star places".
More on this from Nova here.