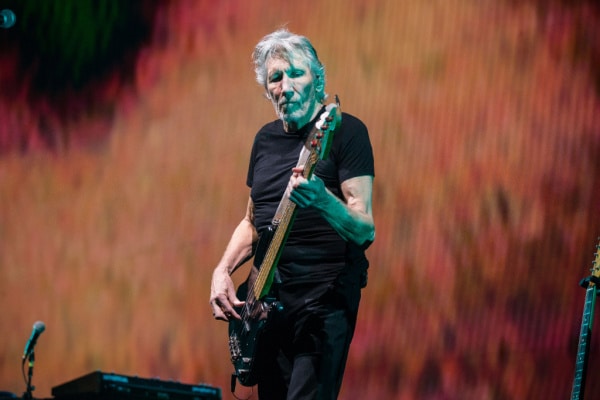 Roger Waters has released a "dark version" of Pink Floyd's 1980 track 'Comfortably Numb'.
This new version which has been titled 'Comfortably Numb 2022′, was recorded during the former Pink Floyd band member's North American leg of his 'This Is Not A Drill Tour'. 
Along with Radiohead producer Nigel Godrich, and Joe Waronker, the new track also features contributions from artists from Gus Seyffert, Jon Carin, Jonothan Wilson, Amanada Belair and Shanay Johnson.
"heartrendingly beautiful"
Releasing a statement Roger Waters who left Pink Floyd in 1985, explained his reasons for re-recording 'Comfortably Numb'.
"During Lockdown I made a demo of a new version of 'Comfortably Numb' as an opener for our new show This Is Not A Drill", he revealed.
"I pitched it a whole step down, in A Minor, to make it darker and arranged it with no solos, except over the outro chord sequence, where there is a heartrendingly beautiful female vocal solo from Shanay Johnson, one of our new singers". 
Check out this brand new version below.
Waters originally announced dates for his 'This Is Not A Drill' tour in 2020, where he also released the following statement.
"'This Is Not A Drill' is a groundbreaking new rock & roll/cinematic extravaganza, performed in the round," he said via statement. "It is a stunning indictment of the corporate dystopia in which we all struggle to survive, and a call to action to love, protect, and share our precious and precarious planet home. The show includes a dozen great songs from Pink Floyd's Golden Era alongside several new ones – words and music, same writer, same heart, same soul, same man. Could be his last hurrah. Wow! My first farewell tour! Don't miss it. Love, R". 
Speaking of Pink Floyd, Roger Waters also performed further classic tracks, while appearing on the Steve Colbert Show earlier this year.
Check these performances out here.