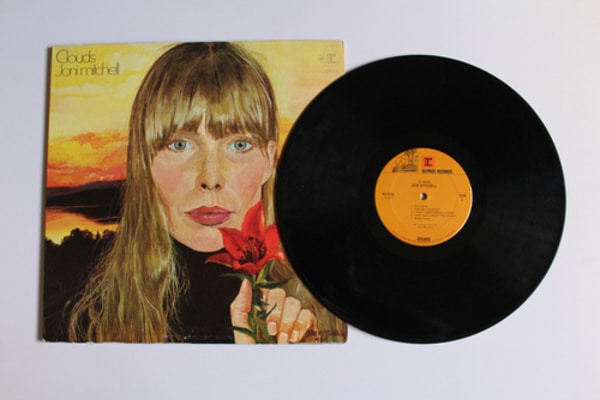 Joni Mitchell is to receive a lifetime achievement award as part of this year's Kennedy Center Honors.
The singer-songwriter joins Bette Midler, Motown Records Founder Berry Gordy, Saturday Night Live supremo Lorne Michaels and singer Justino Diaz in receiving awards at this year's event.
Due to the pandemic, last year's Kennedy Center Honors were pushed back as far as May of this year. It was a multi-day ceremony with a mix of in-person and pre-taped events. Honoured on that occasion were folk singer Joan Baez, country star Garth Brooks, actor Dick Van Dyke, actress/dancer Debbie Allen and violinist Midori.
This year the ceremony returns to the Kennedy Center Opera House in Washington D.C on December 5th.
"After the challenges and heartbreak of the last many months, and as we celebrate 50 years of the Kennedy Center, I dare add that we are prepared to throw 'the party to end all parties' in D.C. on Dec. 5th, feting these extraordinary people and welcoming audiences back to our campus," said Kennedy Center president Deborah Rutter.
The Kennedy Center has been presenting its prestigious honours since 1978. Recipients are selected from the fields of music, dance, theater, opera, film and television.
Last month Mitchell celebrated the 50th anniversary of her seminal 1971 album Blue. The singer/songwriter released an EP of demos and outtakes from the album, which is widely considered one of the greatest of all time.
Blue was inspired by Mitchell's breakup with Graham Nash of Crosby, Stills and Nash fame.
You can listen to the EP, Blue 50 (Demos and Outtakes) via Spotify below.
Following the release of the EP, Mitchell took to her official Twitter account to deliver a rare video message to fans.
"I'm so pleased with all of the positive attention that Blue is receiving these days," the Canadian singer said. "When it was first released it fell heir to a lot of criticism. So 50 years later people finally get it, and that pleases me. Thank you."
💙 A message for you, from Joni 💙#Blue50 pic.twitter.com/ZbXYsgngsh

— Joni Mitchell (@jonimitchell) June 23, 2021
June also saw the release of The Reprise Albums (1968-1971), a remastered collection of Mitchell's four studio albums for Reprise Records – 1968's Song to a Seagull, 1969's Clouds, 1970's Ladies of the Canyon and 1971's Blue.
Mitchell is set to release an album of newly unveiled archive material later this year.