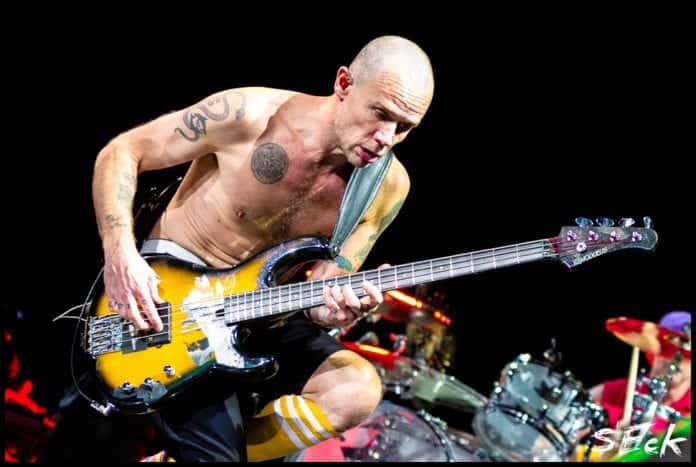 The Chili's have released a new video for their track 'Goodbye Angels'.
They are one of the best-selling bands of all time with over 80 million records sold worldwide, have been nominated for sixteen Grammy Awards, of which they have won six, and are the most successful band in alternative rock radio history.
Their new video was directed by TOTA, with the song taken from the band's latest album The Getaway.
The LP launched last summer via Warner Bros – the follow-up to 2012's 'I'm With You'.
Prior to the album's release, that they had scrapped the material they had been working on after hiring producer Danger Mouse.
Front man Anthony Kiedis revealed that the band took a leap of faith when they began working with producer Danger Mouse. Before they teamed up with him they had written a massive amount of material but they scrapped it all upon his advice. Danger Mouse has a different creative process and wanted the Chilis to start from scratch again and create a new fresh sound.
Kiedis said: "We wrote 20 to 30 songs and it was all ready to go. Danger Mouse emerged and said, 'Let's go make a record.' We were like, 'Great, we have all these songs!'
"He was like, 'Leave those there. Let's go write new songs in the studio.' So the process began over again. The only way we saw this working was to trust him – get rid of our old ideas and our old way of doing things."
Photo Credit: Stephen Eckert