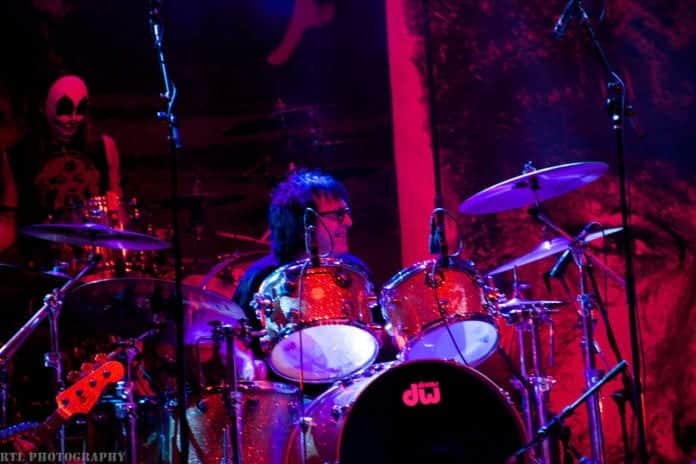 Former Kiss drummer Peter Criss has made some very bold statements in a recent interview. Criss has said that rock is dead. An opinion that echoed his former bandmate, Gene Simmons' controversial assessment.
Although he insists he's a "21st century guy," Criss admits he's disappointed with today's music compared to the music he grew up on — and it's helped nudge him toward his decision to retire!
Born George Peter John Criscuola in Brooklyn, the musician is better known by his stage name Peter Criss. He is best known as a co-founder, original drummer, and occasional vocalist of hard rock band Kiss. Criss established the "Catman" character for his Kiss persona.
He's had a sometime tumultuous relationship with his former Kiss bandmates – he said he quit, they said he was fired but Criss officially left Kiss on May 18, 1980.
"We were early pioneers and no one was doing that when we started out. Now everyone does it, so it isn't big news anymore," he shrugged.
"I've been around since the day that the Beatles were onstage, I've been around when music was Motown … I've been around! What's going on today ain't my cup of tea," said Criss. "The '60s and '70s were the times to be around. I saw Jimi Hendrix, I saw the real Who, the real Zeppelin, the Beatles and seen the Stones many times now that I know them and we're friends. Over the years a lot has happened to me and I got to see all these great acts, and what I see today doesn't rock my cradle and doesn't do anything for me and I don't care for a lot of the music."
"It's time for me to get off the train as it's not a great ride anymore. I don't go out to concerts much anymore because I don't enjoy myself because I get constantly harassed, people with phones wanting to take pictures, I can't really sit and enjoy the concert or have a good time so I'm more of a homebody these days. The world has changed, my friend."
Meanwhile KISS have a busy year ahead of them, they are currently touring Europe.
Paul Stanley has said that touring with KISS now is like "a victory lap". He said, " We're celebrating what we've done and it's a joyous night with people who either have been there since the beginning or people who may have joined yesterday."
Picture Credit: Tom Pumphret